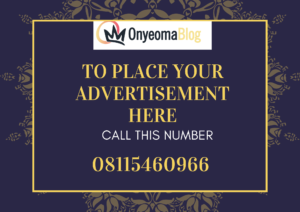 DESPITE tough words from President Bola Tinubu, and the heads of security agencies, insecurity persists across the country, prolonging the misery of Nigerians. Stubbornly, reports of killings, kidnappings, terrorism, banditry, cult violence and armed robbery pop up daily notwithstanding notable interdiction actions, and impacting negatively on socioeconomic activities. New strategies and more effective measures are therefore needed to secure the country.
The recent killing of five persons in Nchya village in Mangu Local Government Area by suspected Fulani herdsmen, and the slaughter of another 17 persons in Heipang community in Barkin Ladi LGA, both in Plateau State, is typical.
A report by Global Rights stated that Boko Haram/ISWAP, gunmen and insurgents killed 555 Nigerians and kidnapped 267 others between May 29 and July 3 this year. In Benue State, 24 villagers were killed by a 'militia gang' in Akpunna village on July 9. Reports said the criminals operated for two hours without any security intervention. In Plateau, over 100 persons were massacred in May.
The country is plagued in the North-East by ISWAP, Boko Haram, and other Islamic terror groups; in the North-West by bandits and kidnappers, in the North-Central by genocidal Fulani herdsmen; and in the South-East by arsonists, kidnappers and killers camouflaging as Biafra secessionists, while the South-West is troubled by assorted criminals, thugs, and kidnappers.
The primary role of government, reiterates the World Economic Forum, is to protect citizens from chaos, internal and external aggression, and to create and maintain laws, systems and structures that preserve dignity and provide socioeconomic stability. Failure in this leads to state failure.
The activities of non-state actors are revealing Nigeria as a failing state that is already ranked the world's 15th most fragile in the 2023 Fragile States Index. The increasing reliance on private security contractors with disagreeable antecedents to safeguard Nigerians and national assets needs to give way to effective devolved security systems.
In the South-East region, the sit-at-home curfews imposed and enforced by terrorists caused economic loses valued at N4 trillion between 2020 and 2022, according to SBM intelligence.
Insurgency has taken a heavy toll. The Cable Index revealed that 1,743 people were killed in Nigeria in the first quarter of 2022, while 4,545 were killed, and 4,611 others kidnapped in 2022 across the country. This surpassed the figure of 1,100 killed in the first quarter of the Russia-Ukraine war. A 2021 UNDP report stated that insurgency-related conflicts resulted in 35,000 direct deaths in the North-East. Dataphyte said 328,005 Nigerians had fled to Chad, Cameroon, and Niger as of January 2022.
Urgently, Tinubu must set measurable targets for his service chiefs, and replace them with competent hands when they underperform. The National Security Adviser should be empowered to coordinate the service chiefs, and the President should pay close attention.
The Acting Inspector-General of Police, Olukayode Egbetokun, should fulfil his promise to withdraw the two-thirds of the entire police force currently attached to VIPs and deploy them in protecting all Nigerians.
Increasingly, technology should be deployed in crime fighting. Surfshark, a cyber security firm, reveals that China has one CCTV camera per 1.4 persons; US, one per 4.6 persons; while Chennai, Hyderabad, and Delhi in India; Harbin, Xiamen, Chengdu, Taiyrin, Kunming, Beijing in China; and London, United Kingdom, are the cities with the highest camera surveillance density among 130 countries. Effective financial surveillance should be stepped up.
The proliferation of illicit guns in the country – put at 350 million by the UN – needs to be tackled. Government should ensure strict border controls, and galvanise the security agencies to go beyond occasional seizures and track the financiers of the illegal arms trade.
Where his predecessors failed, Tinubu should not, but move decisively to secure the country.