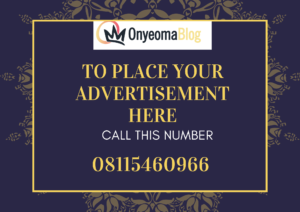 The military high command has frowned on comments requesting the Armed Forces to interfere in the democratic process of the country.
Recent allegations of poor welfare among troops across the services had prompted the comment online.
However, the Defence Headquarters in a statement on Friday night by the Director,  Defence Information,  Brig. Gen. Tukur Gusau described the request as wicked and unpatriotic.
It partly read, "The Defence Headquarters frown at a report being circulated online about welfare issues in the Armed Forces of Nigeria. The report's call on the military to interfere in our democracy is highly unpatriotic, wicked, and an attempt to distract the Armed Forces of Nigeria from performing it's constitutional responsibilities."
He added that the DHQ does not joke with the welfare of its personnel, warning that the military should not be instigated against the system of government in place in the country.
Gusau stressed that the military was happy and better under a democratic system of government.
Read also Pray For My Death If I Consult With Demons Before Ministering, Says Pastor Adeboye
He said, "While the leadership of the AFN gives priority to the welfare of its personnel, however, we detest any attempt by any individual or group to instigate the law-abiding Armed Forces of Nigeria to embark on any unconstitutional change of government in our country.
"We wish to state unequivocally that the military is happy and better under democracy and will not get involved in any act to sabotage the hard-earned democracy in our country. "
He said the military under the leadership of Chief Defence Staff,  General Christopher Musa is loyal to the president and the constitution of Nigeria.
"The AFN under the leadership of the Chief of Defence Staff, General CG Musa is determined to ensure complete subordination of the Armed Forces to constitutional authority under His Excellency, President Bola Ahmed Tinubu will not be distracted from its roles that are well defined in the 1999 constitution (as amended), " the statement added.