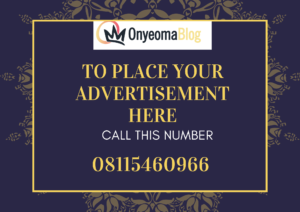 The ruling All Progressives Congress has stated that the persistent attacks on the legacy of the party's National Chairman, Dr Abdullahi Ganduje, in Kano State may have cost the presidential candidate of New Nigerian People's Party, Senator Rabiu Kwankwaso, a position in the cabinet of President Bola Tinubu.
Prior to the unveiling of Tinubu's ministerial nominees, there were suggestions that Kwankwaso might get a position in Tinubu's government, given the fraternity between the duo after the presidential election.
However, Kwankwaso did not make the list of Tinubu's ministerial nominees, while a former governor of Rivers State, Nyesom Wike of the opposition Peoples Democratic Party, got a slot.
Speaking with our correspondent on Sunday,  the Director of Publicity of the APC, Bala Ibrahim, said he believed the attacks on Ganduje's legacies in Kano State by Governor Abba Yusuf of the NNPP and Kwankwaso's political godson was why Tinubu decided against giving Kwankwaso a ministerial position.
Read also INSECURITY: Tinubu Should Not Fail Where His Predecessors Failed 
Ibrahim said, "Kwankwaso is a force to reckon with in the politics of Kano. But the way and manner his Kwankwasiyya movement goes about conducting itself has made the support for Kwankwaso to wane gradually. This is because of the brigandage the movement is bringing into the politics of Kano, and by extension, Nigeria.
"The President must have felt the pulse of the public and weighed the relevance and implementation of his policies, particularly his effort to win the hearts of Kano people. There is no way you will dismiss the political maturity, sagacity and experience of Dr Abdullahi Ganduje when it comes to the way he plays politics in Kano.
"If you weigh the two on a good calibrated scale, the political weight of Ganduje is by far higher than that of Kwankwaso. I believe the President must have listened to people who will give him honest and sincere advice, people who read the political temperature of the state very well, not those who are misguided by the hullabaloo of commotion caused by the brigandage of the Kwankwasiyya movement. It is that direction I think the President took the decision not to treat Ganduje lightly."
But the Kwankwaso camp knocked the  APC for trying to taint its principal.
The NNPP National Publicity Secretary, Major Agbo, told our correspondent that the APC did not deserve a response.
Agbo said, "Some of these issues are things the party is not supposed to be reacting to now. He (Kwankwaso) has spoken directly on the issue you talked about. He is the one who opted out. What else do you want?
"If Ganduje is saying what he is saying and wants to continue to be behaving like a garrison commander, it is his business, not ours." Punch