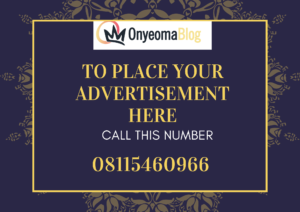 Baring any intervention by security agents, the residents of Premier Layout (popularly known as New Artisan) and its environs are at the risk of being overrun by marauders and hoodlums that have been terrorising the area.
JOURNALIST101 earlier reported that foreigners that converge in the area under the guise of carrying out petty trading and doing manual labour have become a nightmare for residents, business owners and commuters in the area.
A resident of the area who identified himself as Chukwuma said he's thinking of relocating his family from Goshen Estate to another part of the state as he has never seen a thing like that before and keeps getting worse everyday in recent time.
The visible angry man who said he has lived in the area for 6 years said the boys seems to be authorities of their own and beyond the security agents.
"I have lived here for over 6 years but I'm considering relocating my family from here because our security is no longer guaranteed. If you're coming back after 10pm, you will be praying not to run into these boys because they will dispossess you of everything you have and beat you thoroughly if you're unlucky.
"My sister who was coming to my house in June was molested by these hoodlums that can best be described as bandits. They made away with everything with her including her travelling bag containing her clothes. It's that bad he said.
Read also Enugu State Government Suspends The Operations, Activities Of Capital Territory 
A visit to the nearby shops by JOURNALIST101 correspondent, reveals that no night passes without incident of robbery or violent attack in the area.
The traders are traumatised while the residents have resorted to fate for their security as their local vigilante isn't spared by the hoodlums that brandish all manner of sophisticated weapons.
"Just two days ago, one of our local security officers was butchered like a chicken by these boy," a lady that sells provision in the told our correspondent.
The businesswoman who doesn't want her name over fear of attack said "what's happening here can't be explained. The security guy was captured and dismembered like a chicken by these hartless jobless boys that aren't even from Enugu State, nor Igbos.
"He was butchered into pieces and no help came while this attack lasted. The police just came afterwards and no arrest was made because none of them was in sight," she said.
Another trader in the area said the area has become a den of armed robbers, drug peddlers and abusers and nobody seems to care.
"New Artisan can pass for Sodom and Gomorrah because all manner of atrocities are taking place here. I have been plying my trade here for four years but recently, this place has turned into something else.
"They sell all manner of hard drugs you can think of here and they also use. Sometimes, when they finish using the drugs, they'll come and ask you for money and woe betide you of you argue with them. They move in packs sometimes and we're forced to close before 8pm.
"From this my shop, I can see them sometimes robbing people with Tricycles (Keke Napep) and I'm sure some of them are either kidnappers or work with and for them."
She called on security agencies to come and do a cleanup in the area and possibly destroy the shanties they live in while the owners of the uncompleted buildings they hide should evict them immediately.