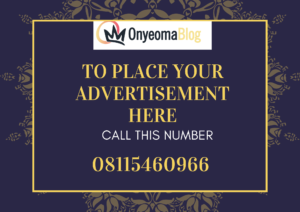 Tears flowed freely as the remains of the late Justice of the Supreme Court of Nigeria, Hon. Justice Chima Centus Nweze, (PhD), FCIArb, arrived Akanu Ibiam International Airport, Enugu, on Thursday, August 3, 2023, preparatory to his final burial rites.
The corpse which was flown in through a chartered flight arrived Enugu around 10:30 am, and was accompanied by the late Justice's younger (and only) brother and Rector of the Institute of Management and Technology (IMT), Enugu, Prof A. U. Nweze, his son, Barr Obumneme Nweze, a Supreme Court representative, and his orderly.
On arrival, the corpse was transferred to a waiting hearse, followed by a formal handing over to the Governor of Enugu State, His Excellency, Dr Peter Mbah, represented by the Deputy Governor, His Excellency, Barr Ifeanyi Ossai and the family of the deceased by the Supreme Court representative.
Read also 'We are Living In Fear', Residents Of Premier Layout Enugu Call On Security Agents To Save Them From Bandits
A brief prayer was offered for the repose of his soul and for his family and friends by Rev Fr. Collins Eziokwu. Thereafter, the corpse was taken to the morgue.
Other dignitaries at the airport included the Chief Judge of Enugu State, Hon Justice R. O. Ozoemena, the President of the Enugu State Customary Court of Appeal, Hon Justice G. C. Nnamani, the Chief Judge Emeritus of Enugu State, Hon Justice N. P. Emehelu and other judges of Enugu State Judiciary, the immediate past Attorney General of Enugu State, Chief M.E. Ezeh, and many others.
As at press time, the family has not released the details of his obsequies, but dignitaries across the country thronged his residence to pay their last respects to the late Justice.