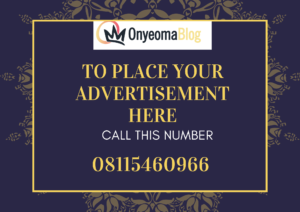 A former coordinator in the dissolved Tinubu-Shettima Presidential Campaign Council, Dr Ene Ogbole, has called on the Nigeria Labour Congress to reconsider going ahead with its proposed nationwide strike, saying the action will bring further hardship to the masses.
Ogbole made the appeal at a press conference in Abuja on Thursday.
The appeal of the national coordinator of the Coalition of Civil Society Organisations and Political Parties for Good Governance is coming in the wake of a seven-day ultimatum issued to President Bola Tinubu to reverse all his "anti-poor" people policies including the recent hike in the pump price of petrol or risk having a nationwide industrial action on August 2.
The communique announcing the warning strike was co-signed by NLC President, Joe Ajaero; and the union's General Secretary, Emmanuel Ugboaja.
Addressing journalists in Abuja on Thursday, Ogbole stated appealed for understanding, saying the oil subsidy regime can no longer be sustained as it constitutes a source of monumental corruption and a clog in the wheels of the nation's progress.
She said, "We call on all major stakeholders in the petroleum sector to play by the rules to ensure that the effort to set the Nigerian economy on the path of growth and development is not frustrated and truncated.
Read also UK-Based Nigerian Doctor Loses Custody Of Son After flogging Him With Belt
"It is worthy of note therefore to mention emphatically that Nigeria Labour Congress cannot roll in the path of any form of industrial action either by way of protest or nationwide strike as this will further escalate more crisis and problem than what is presently obtainable.
"We use this avenue to call on government regulatory agencies to expose and sanction any company that may indulge in the importation of substandard petroleum products into the country without hesitation.
"It will begin to send malicious signals both locally and internationally if what is rated as a global crisis is being contained and handled by the umpire labour body in a way and manner that throw the country into an uncontrollable uproar. The menace of difficult times and hardship can only be overcome through reasoning together and working in synergy to achieve prosperity and progress."
Speaking further, the APC stalwart appealed to critics opposed to Tinubu's policy to exercise a little more patience and support the government to create an enabling environment that will improve the living standard of the larger majority of Nigerians. Punch