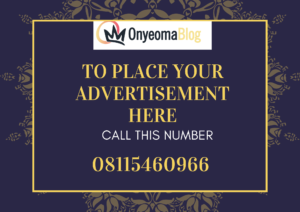 The New Nigeria Peoples Party has disbanded all executives at all levels, including state, local government, and ward, in Ekiti, Rivers, Niger, Katsina, Kaduna, and Zamfara states, with immediate effect, over suspected anti-party conduct according to the party's constitution of 2022.
The party's National Publicity Secretary, Agbo Major, announced the dissolution on Friday in Abuja, saying the decision was made in response to petitions and grievances received from the party's state branches following the general election.
This comes as the party's National Working Committee established a seven-member disciplinary committee to investigate any anti-party conduct.
Major said that the committee diligently researched concerns highlighted in petitions and complaints from June to Friday, July 28, 2023, when the final report on nine states was completed and delivered to the NWC during its last sitting.
The spokesperson stated that the disciplinary committee allowed both petitioners and petitioned adequate time to reply to points mentioned in the petitions and complaints.
While noting that serious cases of gross anti-party activities were established against critical officers of the party in the affected states, he added that the NWC, led by acting National Chairman Abba Kawu-Ali, decided the "immediate dissolution of all executives across all levels from state, local government, and ward, in line with the party's constitution 2022 as amended in Ekiti, Rivers, Niger, Katsina, Kaduna, and Zamfara states."
Read also Tinubu's Ex-Campaign Coordinator Begs NLC To Cancel Planned Strike
In Enugu State, the governorship candidate, Cajetan Eze, and the senatorial candidate, Enugu North, Professor Onyeka Onyeka are hereby suspended.
That a 5-man Caretaker Committee is hereby constituted with effect from today, 28th July 2023 to run the affairs of the party in the affected states.
He, however, states that, in light of the upcoming governorship election in Imo State and local government elections in Oyo State, both of which have received serious petitions, the NWC has decided to take a step back until the elections are held, but has directed that all vacant positions in Imo State be filled with immediate effect in accordance with the provisions of the party's constitution.
He urged members to remain calm and loyal as it is repositioned and strengthened in its pursuit of a new and better Nigeria that citizens desire and deserve.
"Nigerians expect transparent and generally acceptable elections in these States as we strive to deepen the nation's emerging democracy," he stated. Punch