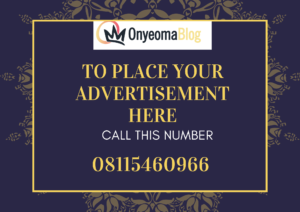 A chieftain of the Peoples Democratic  Party, Anslem Ijebor, has assured Nigerians that the former Governor of Ebonyi State, Senator David Umahi, will fix bad roads across the country as the Minister of Works, considering his antecedents as governor for eight years.
Ijebor, while speaking with journalists in Lafia on Friday, said the choice of Umahi by President Bola Tinubu was not only carefully made but also divinely initiated to redeem the nation's infrastructural deficits aptly.
The PDP chieftain noted that the choice for Umahi's selection as Minister for Works was based on merit as an erudite and well-grounded engineer, who had demonstrated proven competence and capacity in his field of endeavour.
He said, "His choice is a clear paradigm shift from the traditional norm of placing square pegs in round holes. David Nweze Umahi, a Fellow of the Nigerian Society of Engineers and Fellow of the Nigeria Association of Technologists in Engineering, will not only bridge the political, religious, and ethnic gap, but also entrench monumental development, commitment, and dedication by providing the country with a new road map in the area of infrastructural transformation, going forward.
"The sacrifices made by the new Minister of Works in Ebonyi State as governor have shown not just competence and capacity,  but a clear departure from what some other Nigerians had done in the past. Umahi has the charisma to deliver on his mandate, build physical bridges, unite the country if given the necessary support to function.