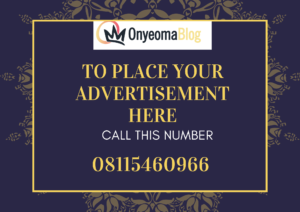 The Nigerian Navy is to establish an operational base in Enugu State to improve the security of lives and property by securing the state's coastal areas.
The Chief of the Naval Staff, Vice Admiral Emmanuel Ogalla, disclosed this during a courtesy call on the governor of Enugu State, Dr. Peter Mbah, at the Government House, Enugu, on Thursday.
This is even as the Government of Enugu State has pledged a continued partnership with the Nigerian Navy and other security agencies for continued improvement of security and peace in the state, which it said was critical to the current administration's blueprint of exponential economic growth.
Ogalla commended Governor Mbah for his bold actions in tackling the security challenges in the state immediately upon his inauguration, saying he was impressed with the successes recorded in the very short period he had been in office.
Continuing, he said: "The Nigerian Navy has three primary roles, which are first, the military duties, being the protection of this country's territorial integrity and sovereignty from the maritime domain. We have policing role as well as the diplomatic roles.
Read also Enugu Govt Bans Collection Of Levies, Tolls On Highways, Roads, Vows To Sanction Defaulters 
"We have noticed that within this role of policing duties, we have not really extended our functions to Enugu State, and we want to do that with your support.
"To this end, we plan to extend our operations to encompass and cover the broader spectrum of Enugu State, knowing that the state has a navigable river around Uzo Uwani. That river used to be a seaport during the colonial era, and it has been abandoned. We believe that if we are able to police that area, it will give assurances to investors, who will now invest in the development of that seaway for the benefit of the people of Enugu State.
"So, I want to seek your support as we make this bold initiative towards showing presence within that important seaway.
"Our operations there will be aimed at providing internal security operations both through area surveillance and patrol in such a manner that economic activities can thrive without hindrance".
Welcoming the Chief of the Naval Staff to his home state, Mbah, who was full of appreciation to President Bola Ahmed Tinubu for appointing an Enugu son to head an arm of the security agencies in this country, described it as something of "immense value and significance, not just to the people of Enugu State, but to the entire South East region".
Mbah reiterated the state's commitment to making Enugu the prime destination for investment, living, and tourism, of which he said security and peace remained a core ingredient.
"I want to inform you that since that announcement of the ban on sit-at-home and declaration of war on insecurity, we have received tremendous support from the security agencies in our state, which is evident in the improvements in security and peace, which we are currently enjoying", said
Lauding the planned establishment of naval operational base in Enugu State, Mbah said the erroneous impression that Enugu was landlocked emanated from the underdevelopment of the state's waterways, stressing the security of the coastal areas would change the narrative.
He said: "We know that some of us may be hearing for the first time that Enugu has navigable water because there is this erroneous perception that our state is a landlocked state. I am very happy that you made that clarification that indeed Enugu State, at some point, provided veritable seaport for this country where goods and persons were moved from our land.
"So, I am happy the naval chief made the commitment today that the Navy will establish an operational base in Enugu State. This is heartwarming for us, as this will support the fight against insecurity in Enugu, especially at that flank of our state.
"I want to assure you, on behalf of the government of Enugu State, that we are going to support you with all that is required to ensure the actualisation of your operational base".
Governor Mbah also urged the Chief of the Naval Staff to also consider establishing a naval school and hospital in Enugu State.