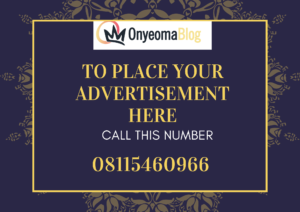 A Federal High Court in Abuja has ordered the Department of State Services to grant the leader of the proscribed Indigenous People of Biafra, Nnamdi Kanu, access to his doctors of choice and his medical records.
Justice Binta Nyako, who delivered the judgment on Thursday, said objections by the DSS against Kanu lacked merit, adding that he was constitutionally entitled to access both his medical records and his doctors.
In a suit marked FHC/ABJ/CS/2341/2022, filed by his team of lawyers led by Prof. Mike Ozekhome, SAN, Kanu had applied for an order of mandamus, compelling the security agency to allow him access to his private physicians, to conduct an independent examination to determine his actual state of health.
He prayed the court for "an order of this Honourable Court granting leave to the Applicant to apply for judicial review in the form of an order of Mandamus, compelling the Respondents to avail the Applicant with all his medical records, from the 29th day of June 2021, till date" which had earlier been ordered by Justice Nyako on October 21, 2021.
Read also US Influencer Faces Dubai Jail Term For screaming
"The Respondents have repeatedly denied the Applicant access to medical doctors of his choice to independently examine him, contrary to the order of the court made on the 21st of October 2021; and the express provisions of Section 7 of the Anti-Torture Act, 2017", he added.
Some of the medical records requested include admission records, medical and clinical notes, nursing notes, observation charts and documentation during treatment or stay-in-hospital, laboratory test results, pharmaceutical records, radiological scans, images and reports, blood transfusion records, physiotherapy and rehabilitative treatment records, clinical findings, as well as diagnosis and treatment prescribed records.
Justice Nyako in her judgment therefore held that the DSS should not interfere with Kanu's right to gain access to his medical records.
The court also held that the requested medical examination of Kanu outside the facility of the DSS will be supervised by his team of medical doctors and that the reports should be sealed for security purposes.
"On the whole, this application succeeds and is hereby granted", Justice Nyako held, having dismissed objections by the counsel for the DSS, Mr A.M Danlami, challenging the jurisdiction of the court to grant the request.
Reacting to the judgement, lead counsel for Kano, Mike Ozekhome, commended Justice Nyako's courage and godliness in her judgment, adding that the earlier judgment of the court striking out eight counts, and the stricken seven counts by the Appeal Court, had now become a case study in the legal practice. Punch