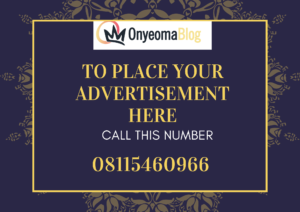 The Group Chief Executive Officer of the Nigerian National Petroleum Company Limited, Mele Kyari, has attributed the rise in petrol pump prices in Nigeria to market forces.
This follows a recent price increase from N540 to N617 per litre, which he said reflects the dynamics of a market-regulated pricing model.
Addressing journalists after a closed-door meeting with Vice President Kashim Shettima at the State House, Abuja, Kyari said, "They are just prices depending on the market realities. This is the meaning of making sure that the market regulates itself. Prices will go up and sometimes they will come down also."
However, he debunked notions that the price increase is due to a shortfall in petrol supply.
"No, there is no supply issue. It is not a supply issue.
"When you go to the market, you buy the product, you come to the market and sell it at its prevailing market price. It has nothing to do with supply. We don't have supply issues.
"We have a robust supply. We've had over 32 days of supply in the country. That's not a problem," he explained.
His comments came after several NNPCL-operated stations increased the petrol pump price from N537/litre to N617/litre in Abuja.
Read also Court Of Appeal Dismisses Uche Nnaji's Appeal Against Gov. Mbah
On his part, the CEO of the Nigerian Midstream and Downstream Petroleum Regulatory Authority, Farouk Ahmed, attributed the price hike to global crude oil prices increase.
He also mentioned that changes in freight costs and other miscellaneous expenses that importers encounter during distribution contribute to price changes.
Ahmed said, "Basically, what we're seeing is the effect of market forces. You can see that crude oil prices have been on the rise. Just a week ago, crude oil prices hovered around $70 per barrel, but now it's surpassed $80 per barrel. So naturally, these prices also influence the cost of the product."
Tuesday's development was confirmed by independent oil marketers, who noted that price changes by NNPCL typically indicate a rise in the pump price of petrol, given that NNPCL remains the primary petrol importer in Nigeria.
"This is because NNPCL is still the major importer of petrol into Nigeria currently, though other marketers are gradually importing the commodity.
"The price this (Tuesday) morning at some NNPCL stations is N617/litre," the Secretary of the Independent Petroleum Marketers Association of Nigeria, Abuja-Suleja, Mohammed Shuaibu, told press
In his inaugural address on May 29, President Bola Tinubu announced the discontinuance of subsidy on petrol, a development which led to a jump in the price of the commodity from N198/litre to over N500/litre on May 30, 2023. PUNCH