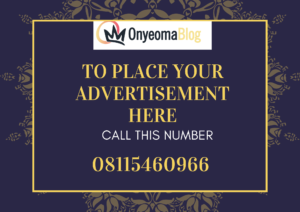 No fewer than 200,000 broiler day-old chicks have been distributed free to 4,000 poultry farmers under the Nigeria COVID-19 Action Recovery and Economic Stimulus also known as the NG-CARES programme in Ondo State.
It was gathered that the beneficiaries were drawn from the 18 local government areas of the state.
The Project Coordinator of the Fadama III project in Ondo State, Mr. Olusiji Olatunji, disclosed this during the second tranche of disbursement of the inputs to beneficiary farmers.
According to him, the Fadama III Project was implementing and delivering results in the Result Area 2 of the NG-CARES programme in Ondo State. He also explained that the RA2 was to increase food security and the safe functioning of food supply chains.
Olatunji said "The Project is providing a stimulus pack for poultry farmers who have adversely been affected by the slowdown or lockdown caused by Covid-19 pandemic. Most of the farmers sold off their stocks cheaply as a result of the lockdown.
"Each farmer received 50 broilers and six bags of poultry feed and medication. Our intention is that at the end of the three months, they would sell and restock and resolve the fund so they can continue in business."
He added that the free distribution of the broilers to farmers was an aspect of the input component of the RA2, just as cassava production inputs, aquaculture inputs, maize inputs, rice inputs, and leafy vegetables, including necessary agrochemicals, were equally provided for the beneficiary farmers.
The coordinator also pointed out that with "this support farmers, would be able to provide protein intake for the populace, though they sell it, but in a situation where those broilers are not available the public will be starved of protein intake."
In his remarks, the Technical Officer in charge of inputs and agricultural services of the project, Mr. Adeyinka Adesida affirmed that the disbursement was a continuous exercise that was cutting across the disbursement Link Indicator of Input and Agricultural Services that involved poultry (broiler production), cassava production, fish, leafy vegetable, maize, rice as so on.
"This is a programme for results, as soon as the project gets reimbursement on advances the beneficiaries that have not been touched will be reached," he stated.