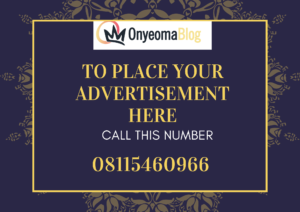 Bar T.l Ozioma commenced prog with an opening prayer, and welcomed everyone present especially Widows being celebrated. He coordinated the activities.
He called on Pastor A.P. Ozioma to take the charge for the day. He spoke extensively to the Widows, saying God takes care of the Widows. Citing 1 Kings 16:8-16, he recalled Elijah was sent to the woman of Zarephat to feed him during famine and also sustained this widow and her son during the period of the famine.
Similarly, in Luke 7:11-17, Jesus raised the son of the widow of Nain from death to life. He ended by saying that God indeed loves Widows.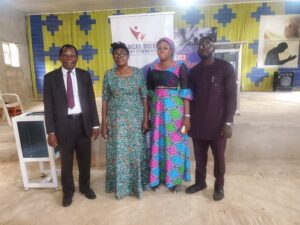 Addressing the Widows, the Executive Director, Barr Mrs Geraldine Ozioma read out some beliefs of the NGO concerning Widows as including: that widowhood is a call to a life of faith, the widow trusting God for everything. Proverb 3:5-6, Psalm 127:1-2, luke 18:1-5.
That as God is now the husband of the widow, God meets their needs and trains their children. Isaiah 54:4-5, Her. 49:11 and Proverbs 14:25.
She read out the thermatic areas of the organization as Empowerment, economic management, justice and rights of widows, social inclusion, etc.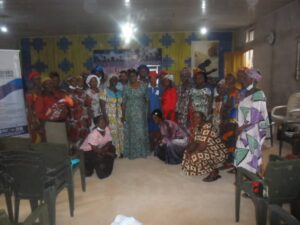 Activities of the organization include monthly meetings on last Sunday of the month, Counseling by appointment, raising of funds for very needy Widows and their children, placing a Bible in every Widows home, etc
Testimony:
Pastor Kemi Erinle gave a brief testimony of how her husband suddenly died in February, 2023, but God stepped in to provide for her and the children by giving her a work, as representative with Lilong Nigerian International in Enugu, which deals with the latest kind of medicine.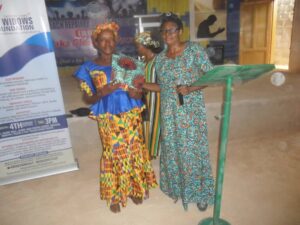 It makes use of an energy room, which deals with various sickness, like stroke, diabetes etc, while using supplements to treat the sickness.
As part of her contribution to AWRF, she said she will give free treatments to first ten widows who make themselves available from Tuesday 14th November, 2023 to Friday 17th November, 2023.
Other activities:
Praise worship sessions. Group photographs were taken. Participants were entertained with food and drinks. The Executive Director, AWRF celebrated these widows by giving each person a present of a wrapper. The celebration came to a close by 1.03pm.