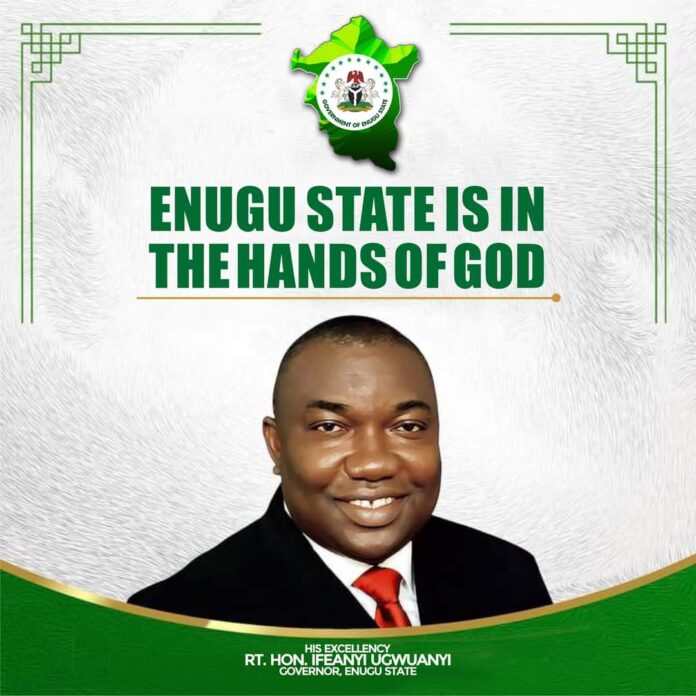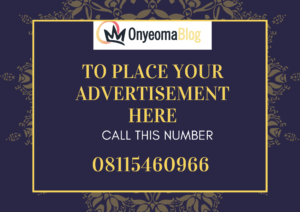 Peace as a sinequanon to societal development and zoning as a major source of peace, unity, and progress, especially in her (Enugu State's) political sphere must not be negotiated, traded, or compromised.
The love of democracy is that of equality (Baron de Montesquieu). A failed state degenerates from a failed democracy. It remains my candid opinion and unquestionable stand that the already established peace in Enugu State shouldn't be compromised for any neophyte and selfish reasons.
Enugu State is today one of the most peaceful states in the country, courtesy of the resultant effects of zoning and common ground it has maintained from time immemorial. It becomes threatening and Awakening of evil intent when some of our assumed representers and elderly statesmen out of shear selfishness and personal aggrandizement, choose to enthrone war in place of the historic peaceful coexistence that have existed in Enugu State (especially in this present administration of His Excellency, Rt. Hon. Dr. Ifeanyichukwu Lawrence Ugwuanyi).
Read also Why We Must Allow Zoning And Avoid War In Enugu State Come 2023
Judging from the level of insecurity in the country and the peace Enugu State has enjoyed still and still enjoys, I admonish and warn at the same time that we desist from any potential notion, thoughts, feelings, or act that may thwart peace coexistence and peaceful election histories in Enugu State.
It becomes too incredible to be believed that some of our politicians have out of their staunchness to perpetuate themselves in power and thereby denigrate the peaceful co-existence enthroned in our dear Enugu State, choose to play against the peaceful nomenclature called zoning.
It is reprehensibly unimaginable to hear from some of the stakeholders, inclusive of few of our hallucinating youths (yes, hallucinating because I refuse to believe that they are conscious) argue that zoning in Enugu State is unconstitutional (meaning that it is not enshrined or written down in a particular document). They stubbornly forget that constitution is classified into written and unwritten. And that the best constitution in the modern history, the British Constitution, is an unwritten constitution.
It therefore becomes implausible and foolhardy to see some of these politicians talk about zoning arrangement in Enugu State as being unconstitutional and unwanted.
Enugu East Senatorial zone (Nkanu) had their shot at Governorship of Enugu State from 1999 to 2007; Enugu West zone (Agbaja, great Augwu etc) had theirs 2007 to 2015, and presently, Enugu North zone (Nsukka) is occupying the seat till 2023; and come 2023, the rotation continues from Enugu East zone. Therefore (Nkanu) should unequivocally retain their turn and be allowed to represent Enugu State in the lion building (that is if we must avoid the looming war). I cannot see how any so called powerful politician from another zone can snatch Nkanu's turn and live to govern the state in peace – It is and invitation to anarchy.
Let the annoying hullabaloo, unnecessary noise and commotion, so far concerning zoning not be a trepidation designed to cause chaos in our otherwise peaceful state.
Let the world hear and remember how it all started; one man whom zoning catapulted to high positions is itching to destroy himself while stupidly thinking he can destroy our peace. He will be aggressively resisted by the good people of Enugu state.
Let Nkanu go come 2023, let peace rain come 2023, war is perilous and war is what I see come 2023 if care is not taken. Let's avoid the potential war by allowing zoning/Nkanu come 2023. Avoid threat to zoning and avoid war. To be forewarned is to be forearmed.
(EITHER NKANU COME 2023 OR WAR COME 2023).
ENUGU STATE IS IN THE HANDS OF GOD.