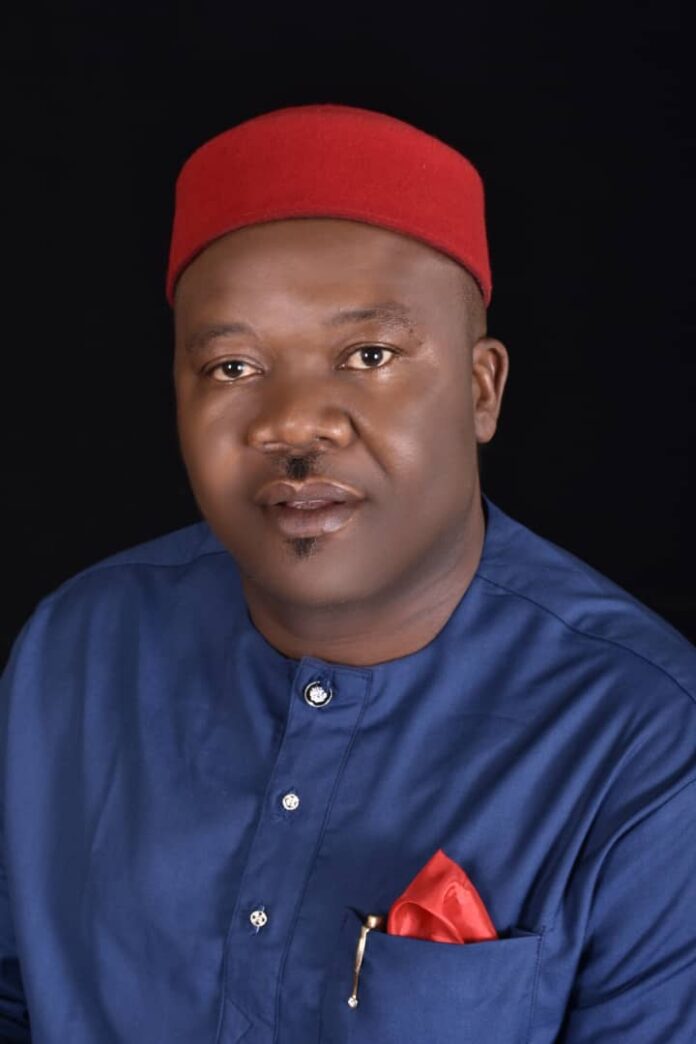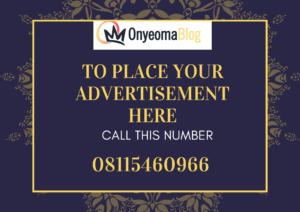 After so many years of Hiatus in the Political arena in Enugu state from the Peoples Democratic Party (PDP) and All Progressives Congress (APC) in Enugu state, the holidays seems to have ended.
This is owing to an earlier Publication made by the Enugu State chapter of the All Progressives Congress APC led by Comrade Ac Ude had come out to hit it hard on Governor Ifeanyi Ugwuanyi; following his reconciliation meeting with the ex Enugu State Commissioner for Lands, Dr Victor Nnam, which was done, through a press statement attributed to him on Monday that was equally, published across the media Space.
The APC Enugu State Chairman Elect had through the said statement, questioned the motives behind the reconciliation between Governor Ifeanyi Ugwuanyi and the Ex commissioner for Lands, Dr Victor Nnam; saying that all issues bordering on land grabbing and dubious transactions by both should be thoroughly investigated and findings made public; else, they open the Pandora's box.
The above statement did not go down well with the Leadership of change the change movement; who saw the statement as an affront on the person of Government Ifeanyi Ugwuanyi; who they said, has been carrying all the stakeholders in APC Enugu State along.
In a statement made by the Udenu Coordinator of the Group, Comrade Onyemaechi Ugwuja, He Stated that, the APC Chairman elect is an ingrate, a wanton brazen gormandizer, who instead of focusing on consolidating his powers as a factional Chairman, is busy making spurious comments on his benefactor.
Comrade Ugwuja seriously frowned at such character who in company of others, has been defrauding their gullible APC members since time immemorial.
Read also Defence Minister Begs Ex-soldiers Not To Protest To Protect Nigeria's Image
According to Comrade Ugwuja, the APC Chairman elects statement over Governor Ifeanyi Ugwuanyi's extension of Olive leaf to the former commissioner for Lands, Dr Victor Chukwuemeka Nnam is a slur to us who know him and his cohorts "
" We all know that Governor Ifeanyi Ugwuanyi is natural a man of peace, who does not take things to heart and can sacrifice his happiness to make others enjoy"
"This gesture which he has been showing apolitically to every person in the state should not be Taken as an act of cowardice"
"Saying that, he would open the Pandora's box on Governor Ifeanyi Ugwuanyi's activities is an overstatement capable of making informed intellectuals like us to kill his Political image"
"We are very much aware how almost all of them troop into Government House to seek for one favour or the other from the table of the Governor"
"He should be careful with the part he is trying to take or we expose all of them as the enormity of negative information against them is with us; even on some occasions where they betray the Party and president Muhammdu Buhari"
The Group However warned that, if APC in both factions do not take their time, focus on resolving their internal Party crisis and desist from anything that has to do with Governor Ifeanyi Ugwuanyi, that they would break the camels Back one on one on Them.
"Let every Leader, member or faction of APC in Enugu State focus on their Party and Leave Governor Ifeanyi Ugwuanyi to complete his tenure"
"We have uncountable Pandora's box to break which could retire them Politically but, we will not do that"
"If we see any more sponsored attacks on the Governor Ifeanyi Ugwuanyi, we would have no other option than to be exposing them starting from 2014 till date"
"Enough is enough"