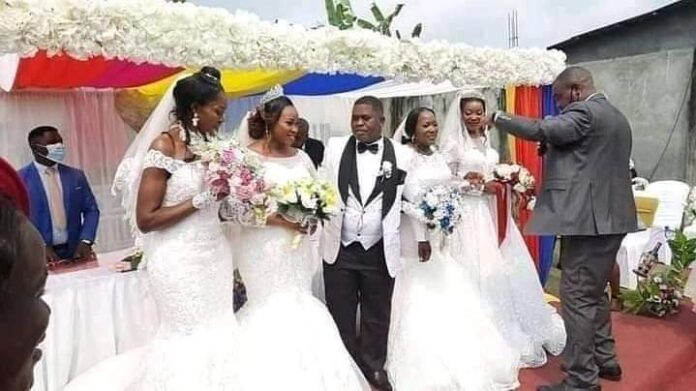 A businessman has tied the knot with four women in a holy matrimony at the same time in Gabon.
A man identified as Mesmine Abessole "Kether De Bonagere" has married four women at the same time in Gabon.
Mesmine Abessole wedded his wives, Madeleine Nguema, Prisca Nguema, Nicole Mboungou, Carene Sylvana Aboghet, at a ceremony held in Libreville, Gabon on Saturday, July 31,2021.
This is one of those intriguing things happening now.
See pictures below