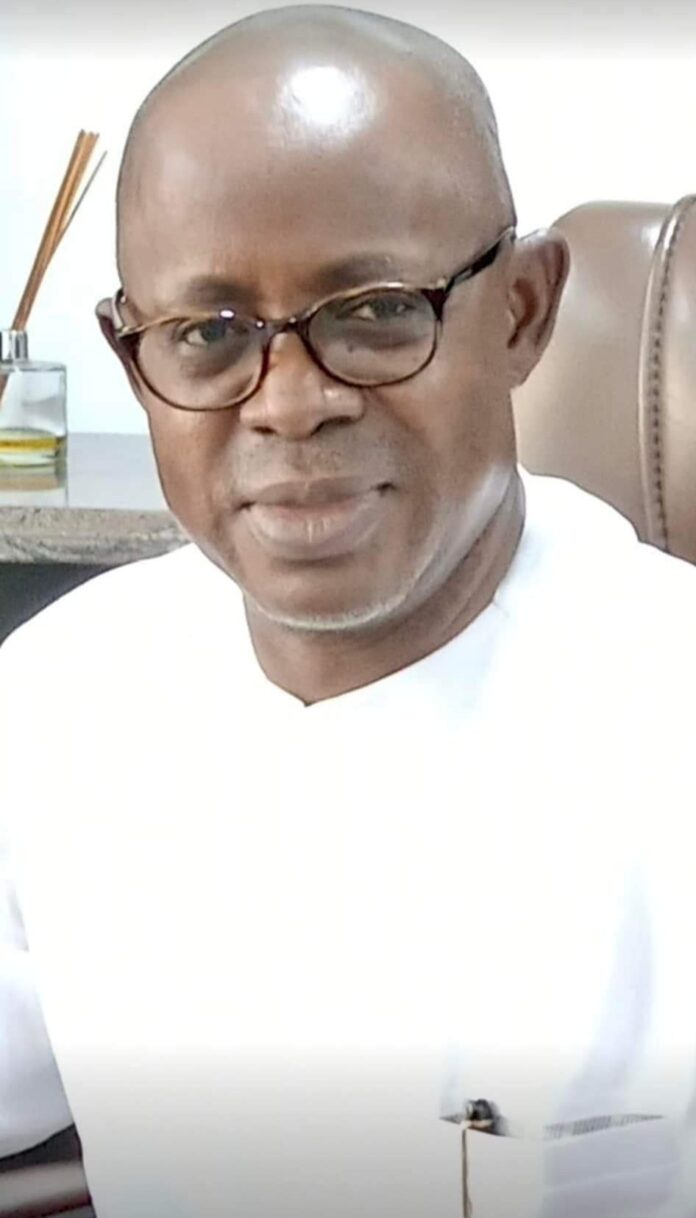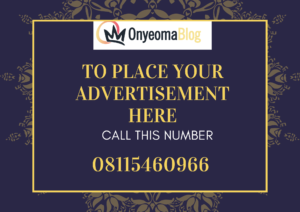 After a careful, critical , thorough and objective assessment and evaluation of the personalities of the various identified governorship aspirants in Enugu state, with particular attention to their historical background and personal data, education and career achievements, individual disposition to social responsibility, education, worldview , attitude and connection with the people, temperament, grasp of contemporary security, political , economic and social challenges , leadership charisma, etc, Capt. Evarest Nnaji ( Odengene ) emerged the best prepared, most popular and generally preferred aspirant to succeed the incumbent Governor of Enugu state , Rt. Hon. Dr. Ifeanyi Ugwuanyi, come 2023 .
In arriving at this conclusion, aside our first hand inferences, we also randomly solicited and obtained the opinion of cross section of the people of Enugu state including, Traditional rulers, town union leaders, Religious leaders, community stake holders across Enugu state, market men and women, political groups and associations, WhatsApp and social media groups, students, civil society groups and so on . Interestingly and in tally with the findings of our insider analysis , the choice of Odengene defied partisan boundaries and zonal barriers as people across local government zones as well as many members of opposition political parties in the state who were interviewed chose him as their preferred candidate.
Soft spoken, simple and easygoing, Capt. Evarest is known for his track record of philanthropy and incredible resourcefulness. A US trained Pilot, Capt. Evarest Nnaji ( Odengene ) enjoys a well earned goodwill and most respectful regards in the Nigerian Aviation industry where he is a major player. Odengene is humble, almost to a fault, yet he is thorough, urbane, refined and courteous trailblazer in both his profession and his passion for selfless service.
Well travelled and profoundly successful, presiding over the affairs of multi million dollar business conglomerates, including OAS Helicopters as Managing Director/Chief Executive Officer, the experience he has garnered in the course of his involvement in international Businesses around the world put him in good stead and prepared him for the vagaries of 21st century leadership and challenges of human development in this era of globalization .
Read also Why Nkanu South Development Centre Should Produce The Next House Of Assembly For Nkanu East LGA By Gabriel U. Odi
By his natural disposition, Odengene is not one to engage in the frivolities that often define the past-time of the noveaux and super rich neither is he easily noticed in a crowd . That, ironically, serves him so well because therein lies his strength .
Though not born with the proverbial silver spoon in his mouth , Capt. Evarest Nnaji ( Odengene ) , Was charged up at an early age and steadily followed his dream to climb the ladder of life to the top, not minding the many obstacles. Right from his primary education till he obtained his Bachelor of Science Degree from the prestigious University of Lagos ( UNILAG ), Odengene has been guided by his belief that knowledge is power as it enhances awareness and preparedness . Therefore, he pursued knowledge like his life depended on it !
He undertook several professional courses in the United States of America ( USA ) in the area of Aviation, that today, he is a USA Licensed Commercial Pilot. His areas of study included but not limited to; Instrument Meteorological Condition Flight Training, Vertical Reference Flight Training, Aviation Physiology and Meteorology, Commercial Aviation Management, Search and Rescue and Medivac Courses. Today, he is a registered member of Airline Operators of Nigeria; the Aircraft Owner and Pilot Association (AOPA) USA; Aeronautic Information Publication Order ( Contributor ) USA; Nigerian Helicopter Pilot Association; Aviation Week and Space Technology ( Contributor ) USA etc .
Capt. Evarest Nnaji ( Odengene ) is not your regular politician, he is a technocrat and resource person who participate in the political process not as a fortune hunter or desperado but to access a broader platform to continue to serve the people, use the resources of the state to enhance the quality of life of masses of the people, create more opportunities which scarcely existed and generally provide the people quality and effective leadership.
From evaluation, Odengene stands out among the many career politicians who have indicated interest to run for the Governorship of Enugu state, he is the good man we need for the big project of piloting the affairs of Enugu state after our humble and good natured Governor, Rt. Hon. Dr. Ifeanyi Ugwuanyi . Odengene is a man of peace who literally lives for others, he is generous to a fault, his happiness comes only from making others happy and helping individuals and communities fulfill their development aspirations.
No doubt, Capt Evarest Nnaji, ( Odengene) is a man of peace, he is the successful entrepreneur Enugu state deserve, he is the man of vision Enugu state earnestly need, he is the employer of labour Enugu state seek, he is the pragmatic technocrat Enugu state solicit and he is the one who will pilot Enugu state to the el dorado we all dream .
His innate ability to manage and multiply resources, critical sense of industry and perfection, capacity to patiently listen to diverse opinions for lasting solutions , his predisposition to consult, verify, understand and assess the need of the people for possible solutions are some of the gift of grace and strength of character that stand him out as a leader.
Capt. Evarest Nnaji ( Odengene ) is a man with unwavering commitment to moderation whose exception for greed is public knowledge. He is not the desperate types who in their struggle for power would pose as the highest bidder or court violence . He may have opponents but would never habour enemy . He is sufficiently honored to aspire for an opportunity and a mandate to do good .
Therefore, I urge the people of Enugu state to stick with Odengene, a man of the people, dynamic administrator, bridge-builder, one who brings peace, with him, things can only get better. Let us unite and invest our trust in his noble aspiration to lead Enugu state to promise .
Let us act as one and support Odengene, the man for the peaceful and prosperous Enugu state we yearn, and the time is now!