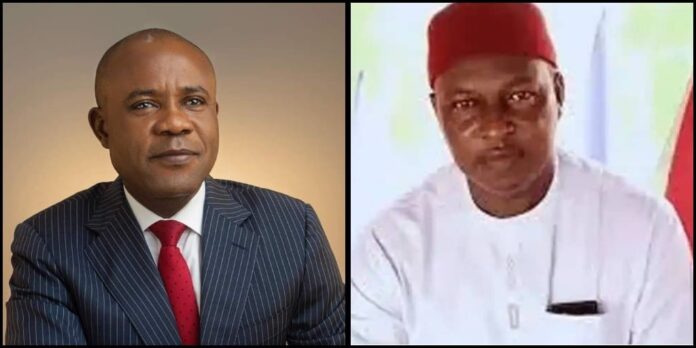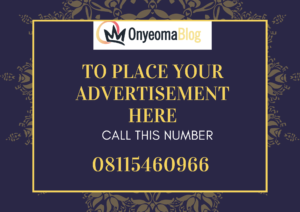 By Dr Hyginus Eze
One of those lies being circulated by Edoga's hirelings is that Edoga is not part of Ebeano political family. What a naked lie! Edoga was the LGA Chairman of Isi-Uzo under the Ebeano banner; he was SA to the President, despatched to Abuja under the Ebeano umbrella; he was in in the Federal House of Representatives under the canopy of Ebeano; and he sat on Enugu State Executive Council as a two-time Commissioner as an ensign of Ebeano. Today, he has taken the bath of the hornbill and disowned Ebeano. Haba!
Edoga had never realised that something was wrong with Ebeano until he failed to clinch the Guber ticket. Imagine the arrogance! So, he believes he must always succeed in whatever he sets his mind to?
It is not only that Chijioke Edoga was a poster-child of Ebeano until a few months ago, he is still immersed in it, in fact, much more than any other candidate. I will explain why this is the case.
Some Enugu indigenes believe that the current Administration has performed below expectation. By this it is meant that the Commissioners, Executive Chairmen, Secretaries and so on in this Administration have not delivered. Whether this is right or wrong will be attended to on another page. My concern here is a tad different.
Read also CAN Urges Members, Enugu People To Vote For Mbah Over Competence, Capacity, Track Records
How would you like to hear that the major funders and backers of Edoga's current political tussling are his colleagues – Commissioners, Executive Chairmen, Secretaries, Board Members – in the present Enugu State Executive Council? I am not asking you to believe me. No! Take time and investigate it yourself.
Did I say that Ugwuanyi did not perform? No! And I will never say that. I strongly believe that what toppled Ugwuanyi's Senatorial ambition is the stomach politics of Nsukka political Cabal.
Ironically, it is actually Peter Mbah that is far removed from the Ebeano political structure. In fact, the major opposition against Ndubuisi Mbah is that he is coming with brand new ideas and brand new set of people. It is the current political office holders in the State that are fighting Mbah because they are secretly in league with Edoga, their Man Friday on the present Enugu State Executive Council. They don't want Mbah because he is not one of them. It is a fight for political self-survival. Make no mistake about it!
So, between Mbah and Edoga, who is more Ebeano? Mbah joined politics as an Ebeano chap the same time as Edoga, but probably became uncomfortable and courageously veered into business, where he became a huge success. Edoga, on the other hand, has never moved a metre away from Ebeano, and only became anti-Ebeano when he lost the Guber ticket. But more worryingly, he ran into the embrace of more horrendous and more voracious god-fathers – the Nwodos –that have robotised Nsukka Zone for decades. Let us shine our eyes please!
Funnily, some people are rejecting Peter Mbah because they believe that he is the foster-son of Ebeano political dynasty, it is actually the other way round. Senator Chimaroke Nnamani is not Ebeano, Ebeano is a political structure that includes the Nwodos and Edoga, and the current crop of political office holders – these are the ones backing Edoga, their colleague. Given a chance to run the State, he will return majority of them to political positions. They all fear Peter Mbah because he is believed to be the new Sheriff in town. Let nobody be deceived!
His Excellency Sullivan Chime is the darling to many of us today, but where did he emerge from? Did he fly into the political arena from the roof? He came through Ebeano but animated a different kind of politics.
What appeals to me – an Nsukka man – about Ndubuisi Mbah is his entrepreneurial boldness. Imagine making Sam Maduka Onyishi, CEO Peace Ltd, a Governor. If he fails in everything, he will never fail to produce jobs. That is the kind of person we can compare with Mbah! Not Edoga!
How can an Enugu youth, who is a job-seeker look away from Mbah and queue behind Edoga? Has Edoga ever performed in any public office? Ugwuanyi put him in one of the most viable Ministries in the State – Ministry of Environment, let him show us his scorecard! Let nobody use Peter Obi to cast a spell on us.
God bless Enugu State!
God bless Mbah/Ossai 2023 Project!
Dr Hyginus Eze