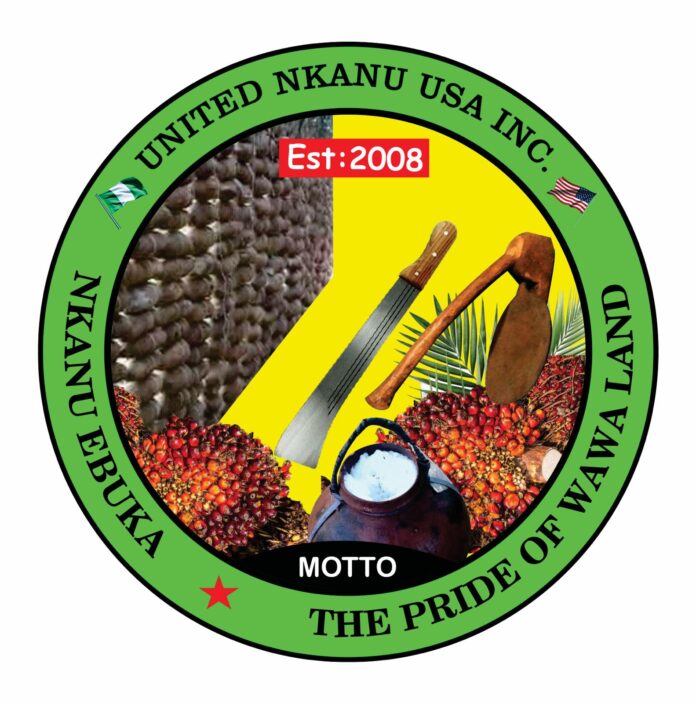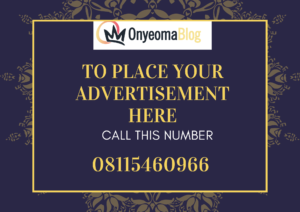 The people of Enugu East Senatorial Zone living in United State of America under the umbrella of 'United Nkanu USA' Inc, has responded to an open letter written to Gov. Ifeanyi Lawrence Ugwuanyi by unidentified group who claims to be Enugu State Diaspora group.
The response reads;
22 April, 2022
Contact: contact@unitednkanuusa.org
778 Rays Road Suite 103
Stone Mountain, GA 30083-3107,
United States of America.
RE: OPEN LETTER TO GOVERNOR UGWUANYI:
ENUGU 2023: IN DEFENSE OF DEMOCRACY AND LEADERSHIP LEGACY IN ENUGU STATE
The UNITED NKANU USA INC, established in 2008, is an Umbrella Association of all Nkanu communities residing in the United States of America, hereby state as follows:
We are citizens of Enugu state, precisely of Nkanu origin made up of the following Local Government Areas: Nkanu West, Nkanu East, Enugu South, Enugu North, Enugu East, and Isi-Uzo.
We are law-abiding citizens from various careers and professions – Business, Education, Medical, Law Enforcement, Technology, Religious, and more. Although we live and work in the USA, we are remarkably influential stakeholders in the affairs of Enugu State and Nkanuland.
We are responding to the OPEN LETTER published by the Sun Newspaper on 14th April 2022, addressed to the Governor of Enugu State, His Excellency, Rt. Hon Lawrence Ifeanyichukwu Ugwuanyi, by a group who claims to be of Nigerians resident here in the United States.
This response became necessary because the letter, falsely or erroneously, claimed to be representing the interest, views, and opinions of 17 Local Government Areas (LGA) of Enugu State, of which we are sure that 6 LGAs in our Enugu East federal constituency are inclusive of those 17 local governments.
After a thorough review of the letter and in-depth inquiries, please note that NOBODY who identifies with us (United Nkanu USA Inc) or any citizen of the Nkanu Nation comprising of the 6 LGAs of Enugu East federal constituency has any affiliation with the so-called Nigerian American Political Forum.
Read also OAU Professor Accused Of Rubbing Private Part On Student 
We were not aware of the existence of this group or its operations here in the United States. We do not know the purpose of the group or the organization's agenda. Therefore, we REJECT, in its entirety, any affiliation with the group. We completely DISTANCE our organization and ourselves from any affinity and alliance with the group and their OPEN LETTER to the peace-loving Governor of Enugu State.
Also noteworthy is that we observed some appended names to the referenced open letter, which we know, very clearly, are of Anambra and Imo States origins.
We commend Governor Ifeanyichukwu Ugwuanyi for his leadership and applaud him for promoting peace and security in Enugu State.
Your Excellency, please ignore all propaganda, distractions and shun any activity or decision that has the possibility of causing disunity, violence, insecurity, and political instability both now and after your tenure. Enugu State prides itself as the safest state in the entire country. Let this be Governor Ugwuanyi's Legacy for our peace-loving wawa people.
Long live the Governor; long live the egalitarian people of Enugu state.
SIGNED
Chief Sunday Ngene, National President United Nkanu USA Inc. Los Angeles, California.
Ozo Obi Eneh, Secretary General United Nkanu USA Inc. Los Angeles, California.
Chief Emeka Chime, Chairman Board of Directors United Nkanu USA Inc. President Nkanu USA Georgia Chapter. Atlanta, Georgia.
Sir Tony Ogbodo, Member Board of Directors United Nkanu USA Inc. San Francisco, California
Dr. Zobam Aninwene-Ahanonu, MD, MBA, MSc., MSN, ACNP
President Emeritus, NkanuUSA, Inc. Former EnuguUSA Women Affairs Chairlady. Maryland, USA
Dr. S. Amaka Ngene, Vice President Emeritus NkanuUSA. Los Angeles, California.
Chief Chuma Ojukwu (Okosisi na Nike) President Nkanu USA Houston Chapter. Immediate Past President EnuguUSA. Houston, Texas
Chief/Mrs. AdaOzo Grace Nonyelum Agude. Stakeholder NkanuUSA Association. The Founder/Gen Overseer Umuada Ndi-Igbo in Diaspora Inc/TM. Los Angeles, California.
Chief Emeka Ngwu (Obata Obie na Nike) President Emeritus United Nkanu USA Inc. Minneapolis, Minnesota.
Hon. Phillip Anih (Ogushike na Nkanu) Founding Father NkanuUSA Association. Los Angeles, California.