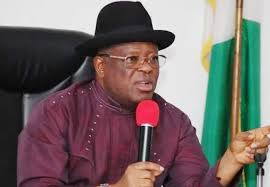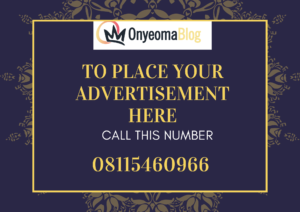 Ebonyi State Governor, David Umahi, on Wednesday approached the Abuja Division of the Federal High Court to withdraw a stay of execution motion he filed due to an error in the application.
Counsel for Umahi and his deputy, Chukwuma Ume, disclosed this to the presiding judge, Justice Inyang Ekwo, at the mention of the suit on Wednesday.
When the case was called, Ume informed the court that he had withdrawn the earlier motion to replace it with a new one.
He said the development was because an error occurred in the earlier stay of execution motion, especially in the spelling of Umahi's name.
The lawyer said though the Peoples Democratic Party served them with their counter affidavit on Tuesday, they sought to replace their motion with another due to the spelling error.
Read also APC Cancels Emergency NEC Meeting Scheduled For Thursday 
Counsel for the PDP, James Onoja, also informed the court of their intention to respond to the new motion on stay of execution filed by  Umahi and his deputy, Kelechi Igwe.
Ekwo adjourned the matter till March 21 to enable the respondents to file responses to the application for stay.
Ekwo had, on March 8, in a judgment, ordered Umahi, Igwe, and 16 lawmakers to vacate their offices and seats, following their defection from the PDP to the All Progressives Congress. PUNCH