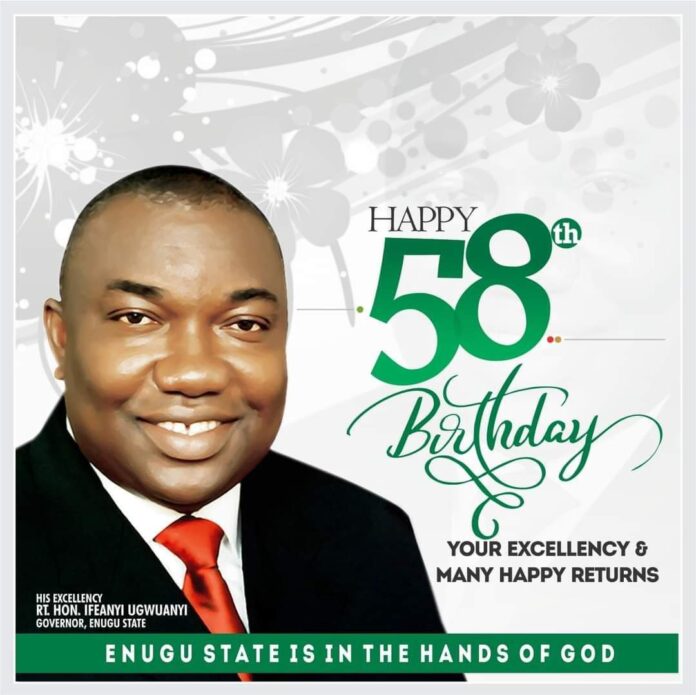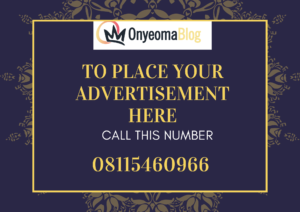 By Monday Diamond Ani (Odoziobodo)
After the creation of Heaven and Earth by God Almighty,He made man in His own image and by divine decree he proclaimed the 10 Commandments for man's guidance and dwelling. God made man in His own Image and by generational reproduction, billions have been born , though in different terrestrial and aquatic habitations, with different destinies and ideologies.
While some men lead ,others follow,the famous Leaders are known with their different ideologies.
Governor Ifeanyi Ugwuanyi of Enugu State is a leader with an enviable ideology.
An ideology that is akin to a 5-credit load course in the University,and if at the score of A, would instantly boost one's CGPA.
In 2015,on the assumption of Office as the Governor of Enugu State, being a leader who hitherto prepared so well to take up the mantle of leadership of the most sensitive State in Igbo Nation, Enugu, he, Governor Ugwuanyi applied the methodology of the 10 commandments of his political ideology to form the focal points of his administration.
In the holistic reference of Biblical allusion, the 10 Commandments of Governor Ugwuanyi are;
1 Thou shall fear the Lord your God: Enugu State Is In The Hands of God,no doubt, has become as rhetorically famous as 2Face Idibia's African Queen because it is not just a mere divine coinage but a trending statement with spiritual inclination which has attracted God's presence and shielded Enugu State from the shackles of destruction and destabilization of the agents of darkness.
2 Thou Shalt be Peaceful; Governor Ifeanyi Ugwuanyi is the most peaceful Leader I have ever seen,his peace mantra is without any iota of comparison,an ideology that he has applied countlessly to bring together all the political bigwigs in Enugu into one United Family irrespective of Political party and philosophical doctrines. Ugwuanyi's peace mantra has earned him several Awards both locally and nationally as the Most Peaceful Governor in Nigeria
3 Thou Shalt pay salaries as at when due; the Governor is reputable to be prompt in the payment of workers salaries as at when due,that sometimes he pays 13-month salary to Enugu State workers.
Read also 20 Cross River Lawmakers Sacked By Court For Defecting To APC
4 Thou Shalt be Security Management Expert; it is on record that Governor Ifeanyi Ugwuanyi is the first Governor in Southern Nigeria to establish and fully funds a local security outfit, known as Forest Guards. Ever since the establishment of Forest Guards in Enugu State inter communal boundaries and herdsmen's attack has reduced to a minimal level,the Governor's effective management of security vote with the different security chiefs in Enugu State has earned the State the accolades of the Most Secured State in Nigeria several times.
5 Thou Shalt Invest in Healthcare Ministry: One sector that the Governor has done so well in Enugu State is the Health sector. Construction of Type-3 Hospitals and health clinics in all the Local Government Areas is highly commendable.
Temporal visitation of Hospitals to offset patients' hospital bills is a routine exercise for the Governor. Massive provision of hospital equipments and adequate medical workers staffing at the ESUT College of Medicine is worthy of commendations.
6 Thou Shalt Construct Massive Roads and Embark on Housing Development: Governor Ifeanyi Ugwuanyi has awarded and constructed over 800 kilometer roads within the rural and urban areas, pedestrian flyovers and mega flyover, especially the Historic T-Junction flyover at Abakpa Nike which will soon be commissioned by the Governor. Urban and Housing Development in Enugu State through the General Manager of ESHDC Hon Chuks Agu has done tremendously well. Enugu State can boast of over 3 million urbanization of people, excluding the rural dwellers, resulting to the influx of people from the neighboring States and beyond to shield themselves off danger in other States .
7 Thou Shalt make Education your No 1 Priority: Governor Ugwuanyi has massively provided an enabling environment for education to thrive in Enugu State. Award of Scholarships to thousands of Students, ranging from over 300 Engineering Students of IMT,Enugu State Poly Iwollo,ESUT,ESCET and so on,not forgetting the Award of bursary to the Enugu indigenous Law Students through the Enugu State Scholarships and Loans Board under Bar Levis Abonyi. Free Education from Primary School to JSS 3,massive construction and renovation of over a thousand Primary School blocks in Enugu State though ENSUBEB under the vibrant Ikeje Asogwa,a mile stone too obvious not to commend.
8 Thou Shalt Empower the Youths; Governor Ifeanyi Ugwuanyi is unarguably the most youth and student most friendly and empowerment oriented Governor in Nigeria. It is on record that Governor Ugwuanyi has Appointed more youths in his Government than any other Governor in Nigeria.
Under Governor Ugwuanyi, we witness over 80 per cent youths as Local Government Chairmen,80 per cent Youths as SPAs,70 per cent youths as SSAs, over 200 SAs and more than 100 TAs. This is unprecedented anywhere in Nigeria and probably in Africa.
9 Thou Shalt Not be detribalised: Governor Ifeanyi Ugwuanyi is a perfect manager of people,he manages men accordingly so as to get the best put of them.
He promotes unity across board,he wants a peaceful,united and progressive Nigeria where people, irrespective of race,age,gender, religion can co-inhabit amicably.
10 Thou Shalt Believe and Stand on Justice, Equity and Fairness: Governor Ifeanyi Ugwuanyi is a perfect Progenitor of Equitable Distribution of Power for the betterment of all and sundry,that is why at the successful completion of his tenure he will hand over to a man from Enugu East Senatorial Zone for the maintenance of zoning agreement earlier written and signed by the elderstatesmen and Political Leaders of Enugu State because we need peace and a non election violent exercise in Enugu State..
Thank God for the gift of Governor Ifeanyi Ugwuanyi,the Executive Governor of Enugu State and the undisputable Leader of the East.