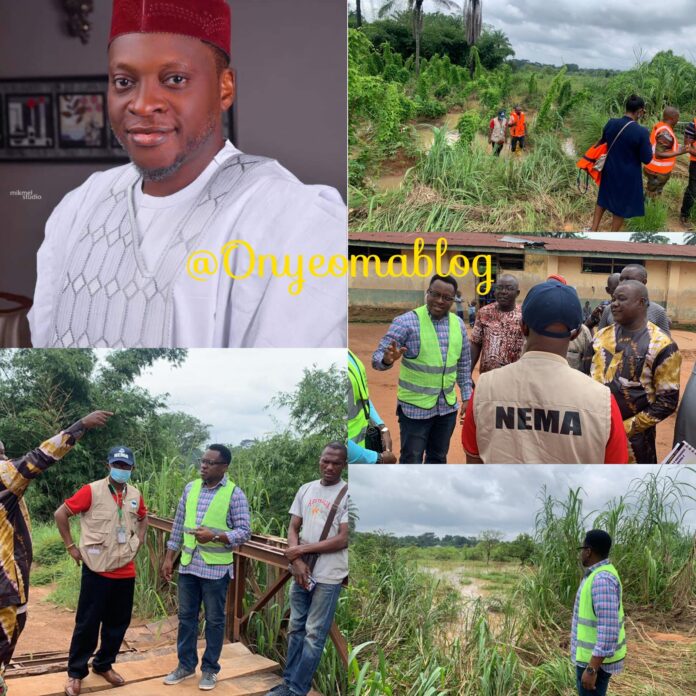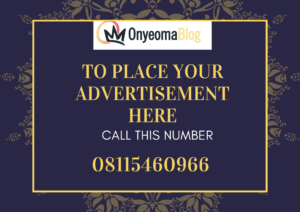 The Special Adviser on Agriculture to the Governor of EnuguState, Engr Mike Ogbuekwe led a joint team of National Emergency Management Agency (NEMA) and Enugu State Emergency Management Agency (SEMA) for an emergency on spot assessment of flood that ravaged farmlands and fish ponds of farmers in Amechi-idodo on Friday 20th August 2021.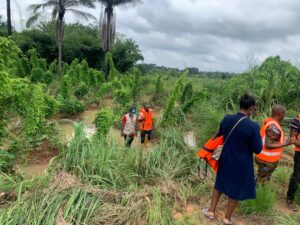 They were received by the various autonomous community leaders in the town at the Uzam mission field.
Read also https://onyeomablog.com/crime-son-mother-three-others-arraigned-for-internet-fraud-in-kaduna/
The Zonal Coordinator of NEMA, Major James Eze led the team of NEMA while the SEMA team was led by Mrs Chinasa Mba, Also in the entourage was Hon Ejike Nnaji the Technical Assistant to the Governor and a son of the community.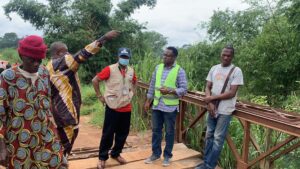 On a welcome speech, the Igwe of Ohani autonomous Community HRH Igwe H Edeani, Chief Mike Agwu of Amechi Autonomous Community and Edwin Ngene of Eziama, expressed profound gratitude to the guests and thanked the state government for sending the team.
Hon Mike Ogbuekwe who spoke on behalf of the team said that the visit will give birth to positive things while promising to pass the information and state of things to the governor.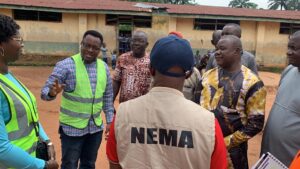 The Zonal director of NEMA assured the people of federal interventions special on bringing lasting solutions and bringing hope to affected farmers and families.
There after, the team visited various places the flood caused havoc including fish farm cooperatives cluster at Amaechi Idodo that was affected by the flood.
The mission was to see the devastation and get the FG to send relief materials and support to the affected farmers
The Igwe of Amaechi Idodo Igwe Edeani, asked for support to end the perennial flood as well government should construct the town road which the deplorable state contributes to the flooding . The chairman of the fish farmers cooperative Mr okwor also pleaded for support to help them cushion the effect of the losses.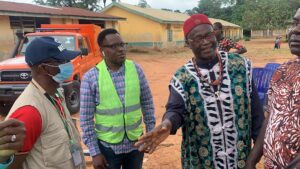 Hon Ejike Nnaji Technical Assistant to the governor of ENUGU State while addressing the team, thanked them for coming to the aide of the town and pleaded that they do everything possible to address the issue to avoid further damages and reoccurring. He also stated that the town is ready to play their own part as to have lasting solution. He further thanked the governor for gift of Hon Mike Ogbuekwe special Adviser on Agriculture whom he said that because of him the visit was made possible.