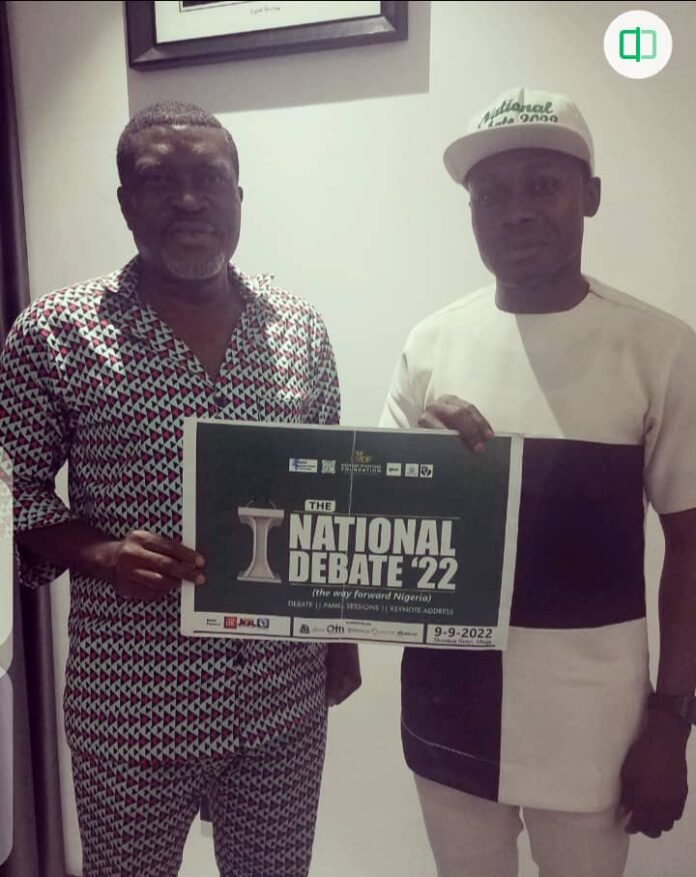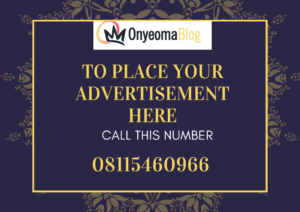 The multiple Awards Winning Nollywood Actor and Lawyer Kanayo O Kanayo popularly called KOK recently received the Convener of THE NATIONAL DEBATE'22 Monday Diamond Ani, endorsed the program and affirmed his readiness to actively participate in THE NATIONAL DEBATE'22.
The sensational Actor cum Lawyer who played the famous role  Professor Johnbull in the  popular TV Series entitled PROFESSOR JOHNBULL was delighted with the Convener and TND'22 TEAM for taking such initiative to an enviable height. While he endorsed the program,he confidently affirmed his readiness to attend and participate actively in the Academic Discussion to chart the way forward for Nigeria.
Read also Miyetti Allah Rejects Peter Obi, Says He Represents Biafra
In reaction,Monday Diamond Ani on behalf of the TND'22 TEAM expressed gratitude to the Nollywood's one of the most consistent Actors of our time.
THE NATIONAL DEBATE'22 is an Inter Higher Institutions Debate Competition for 74 Higher Institutions in Nigeria to competitively debate and discuss on topical issues that affect the Nation and suggest actionable solutions towards them.
THE NATIONAL DEBATE'22 which will feature eminent Nigerians, including some of the Top Presidential Candidates on the Panel Session holds on September 9th 2022 at the Ladi Kwali Hall, Sheraton Hotel, Abuja.