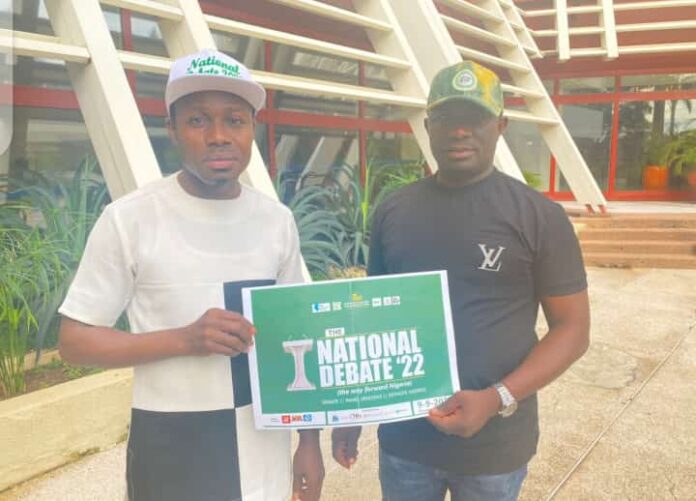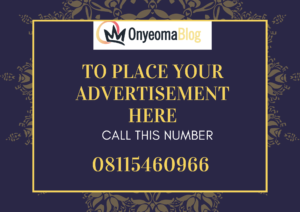 NANS to Sponsor the Winners Cash Prizes.
The Convener of THE NATIONAL DEBATE'22 Monday Diamond Ani recently met with the President of the National Association of Nigeria Students (NANS)Comr Sunday Asefon on a familiarization and formal invitation meeting.
It was a positive meeting between the Convener of the Nigeria's Biggest Academic Discussion program and the Leader of the millions of Nigerian Students.
Comr Sunday Asefon,the outspoken NANS President highly commended Monday Diamond Ani for such rare and ingenious initiative. He described THE NATIONAL DEBATE'22 as a timely and consequential program that offers platform for dialogue and palatable discussion from neccessary stakeholders in the country.
Read also THE NATIONAL DEBATE'22: Committee Of Vice Chancellors Of Nigeria Endorses Program.
Comr Sunday Asefon heeded to the prayers of the Convener on behalf of TND'22 TEAM which are ;
1, That he(NANS PRESIDENT) attends the THE NATIONAL DEBATE'22 in person and in his capacity as the NANS President.
2, That the NANS President participates on the Panel Session to respond to some salient questions and also bare his mind on the issues affecting the nation especially as it concerns the millions of Nigerian Students.
3, That NANS as a body sponsors the Cash Prizes of the Winner(1st,2nd and 3rd respectively) as way of supporting the NGO and indirectly empowering the Nigerian Students.
The NANS President affirmed his readiness to attend ,be on the Panel Session and that NANS as a body Sponsors the Winners Cash Prizes.
THE NATIONAL DEBATE'22 will hold on September 9th 2022 in Abuja.