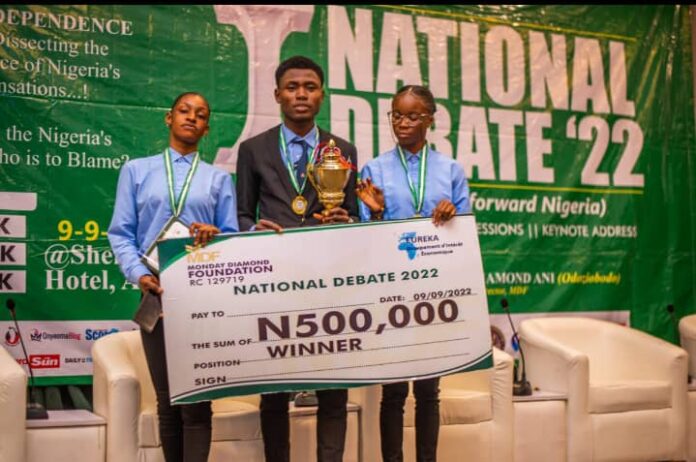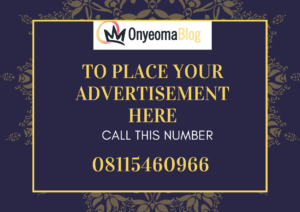 You have made History AMBASSADOR YAHAYA to Convener.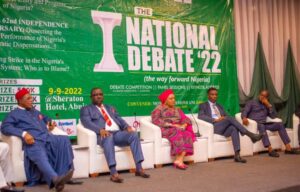 The Institute of Management and Technology (IMT) has won the first edition of THE NATIONAL DEBATE'22,an inter Higher Institutions Debate Competition organized by Monday Diamond Foundation in collaboration with Eureka-Gie.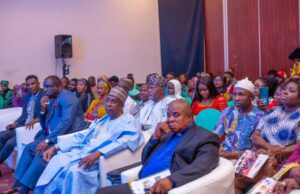 The Panel of Judges which consisted of Bar Musa Olatunji,Dr Adebayo Olabisi, Bishop Juanita Nwendu, Professor Doris Obeije and Mazi Agodi Kanu in their unanimous decision announced the Winner of the Debate Competition based on their outstanding Performance, in the same vien,they announced the Ondo State University Akungba Akoko as 1st Runner-up and the University of Benin 2ND Runner-up respectively.
Read also QUEEN ELIZABETH: Britain Created Lopsidedness In Nigeria, Says Amechi
The debate competition which was held at Sheraton Hotel Abuja on Friday 9th of September also featured Panel Sessions and Keynote Address by some eminent Nigerians.
The hall which was filled to the brim with people that witnessed the presence of HE Dr Okwesilieze Nwodo fmr Governor of Enugu State,HE Mrs Aisha Buhari represented by Hon Dr Mrs Uche Ibe, HE Amb Felix Johnson Osakwe Presidential Candidate of Nigeria Rescue Movement, Ambassador Yahaya Muhammad,HE Mrs Nkechi Rochas Okorocha fmr First Lady of Imo State,Dr Garba Abari DG National Orientation Agency,Hon Basil Okafor fmr MHR,Dr Ben Nwoye Federal Commissioner, Professor Udenta Udenta, Professor Edmond Ugwu-Agbo, Professor Estella Inya-Allah, Professor Doris Obeije,CAN President Represented by Chairman Abuja Chapter.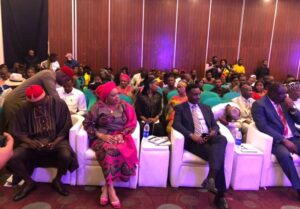 Others are: Bishop Juanita Nwendu,Hon Raphael Amos Senatorial Candidate of ADC in Akwa Ibom,National Youth Leader of Labour Party Comr Anselm Eragbe, National Youth Leader Afenifere Comr Eric Oluwole,Fmr NANS President Comr Bamidele Akpan Danielson, Chukwuma Ephraim Okenwa,Mazi Agodi Kanu, Publisher of Leadership Scorecard Hon Humphrey Onyima,Prince Dr Tochukwu Nwanjoku.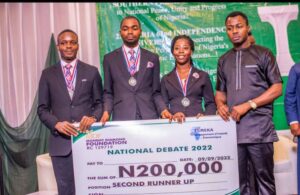 Several Muslims and Christians organizations as well as Pressure Groups were in attendance.
Meanwhile,the panel Session featured eminent Nigerians who discussed topical issues bothering the Nation and propounded the Way Forward .