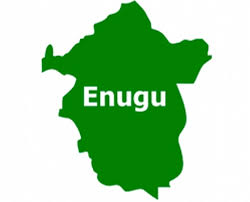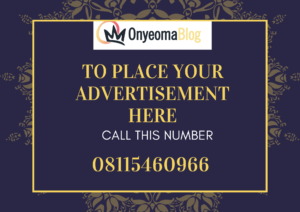 If you think you have anything to offer to the good people of Enugu State please reach out and tell them about such lofty projects that will endear you to them.
Yes, it's not too late. Even if you have not shown them love in the past you can start now. It's never too late.
Your recent use of an online medium to blackmail fellow aspirants cannot make you Governor of Enugu State. In-fact your ambition is still born. So you may stop dissipating your energy thinking you are undoing anyone.
The latest is a list of leading guber aspirants which you claimed have issues with the EFCC and would be excess load for the PDP if given the guber ticket.
You even went a step further to warn that PDP will lose the election should any of them be picked as candidate.
Nobody is supporting any form of fraud, no way, but this is Nigeria where politcial opponents see the anti graft agency as a weapon.
It has thus become common for public officers to have petitions at EFCC.
A former Local Government Chairman in Enugu was dragged to EFCC for allegegy building a shopping mall which his accusers said was a multi billion naira project.
At the end of Investigations it was discovered that the Chairman did not even know the owner of that property.
Read also Court Dismisses Bail Application Of Nnamdi Kanu
Sullivan Chime, who many believe did well as governor, has petitions at EFCC.
Governor Dave Umahi, a governor who is said to have done well in infrastructure, has petitions at EFCC. The same with former Anambra governor, Peter Obi.
The point here is that it's no longer news that a public officer has a matter with EFCC, because over 85% do, and we now know why.
What will make news, which even the PDP cannot ignore is who and who has been indicted or convicted for fraud.
Instructively, Enugu has the most quality aspirants especially in the PDP. Most of these aspirants have held top positions in the country where they passed through serious security screening.
We are not unaware that same people shouting EFCC actually sponsored some EFCC matters against perceived opponents.
Of particular interest is a matter where a plaintiff in a fraud related matter said he had never seen the accused in his life. That the accused was not part of the fraud against him.
He openly denied knowing or having had anything with the accused person in the case of fraud.
Same matter has been sponsored to be revisited just to list the aspirant among those in EFCC net. But those who know the facts of the matter knows he has no case to answer.
Governor Ifeanyi Ugwuanyi is an experienced politician who is always ahead in tactics and schemings. He knows what obtains and the on going moves to undo some aspirants.
He can't be distracted or confused by these fourth columnists. He will rather shock them as the D-Day approaches.
Okoye Samuel writes from Enugu North LGA