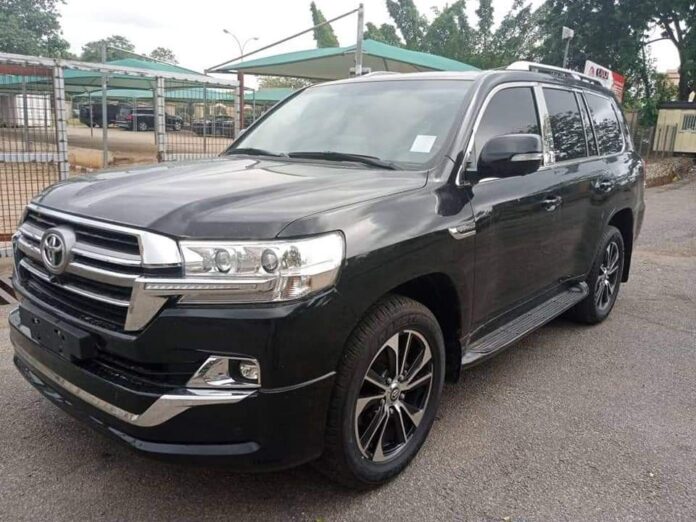 The CEO of United Nigeria Airline, Dr. Obiora Okonkwo has gifted Archbishop Valerian Okeke, the Catholic Bishop of Onitsha a brand new land Cruiser SUV to celebrate his 40th priestly anniversary.
Dr Obiora Okonkwo, Chairman United Nigeria Airline and Founder Pro-Value Humanity Foundation, in celebration of the 40th anniversary of priestly ordination of Most Rev Valerian M Okeke, gifted the Archbishop of Onitsha with the built-to-last Sub Utility Vehicle, that stands as the best product of Toyota Vehicles.
Dr. Okonkwo a.k.a Dikeorad did this to the Archbishop in appreciation to his good work and to celebrate his anniversary.