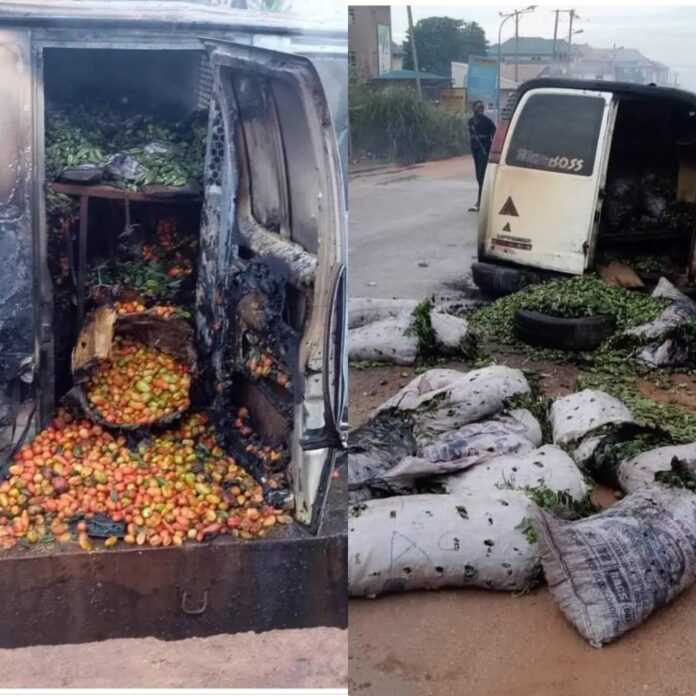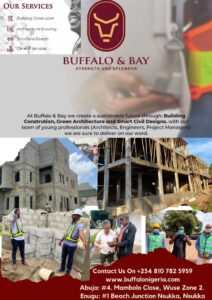 Hoodlums on Monday morning set ablaze a bus conveying tomatoes, Okro, vegetables and other foodstuffs to Enugu for allegedly violating the suspended every Monday sit-at-home order.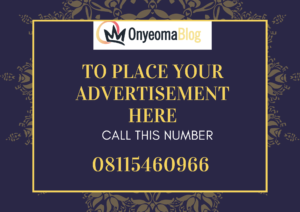 This came as residents have continued to stay at home, defying even the orders of Indigenous People of Biafra leaders who had severally but unsuccessfully tried to halt the action.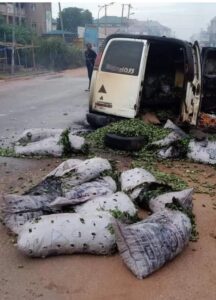 It was gathered that the vehicle, Ford brand, was set ablaze by people believed to be enforcing the erstwhile sit-at-home order at Edem junction, Ibeagwa, Nike, in the Enugu East Local Government Area of Enugu State around 5:45 am.
Read also https://onyeomablog.com/buhari-doesnt-hate-igbos-he-will-release-nnamdi-kanu-air-peace-chairman-onyema/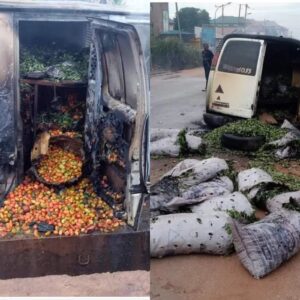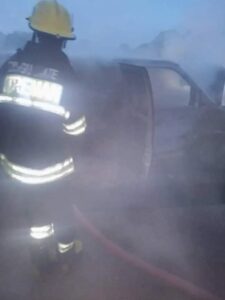 The vehicle was reportedly coming from the Ugwogo end of the Opi/Enugu bypass when it was blocked and set on fire.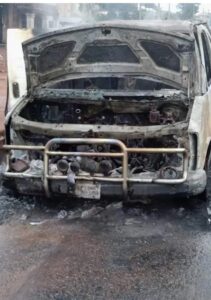 Sympathisers were said to have put a call to the State Fire Service, prompting a quick response by the Ogui Road fire service station.