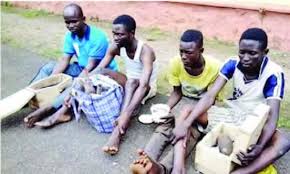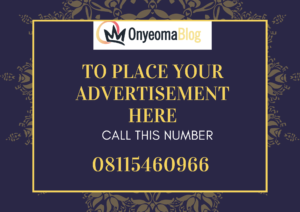 Five suspected human parts sellers have been arrested by men of the Ogun State Police Command.
The suspects; Oshole Fayemi, 60, Osemi Adesanya 39, Ismaila Seidu 30, Oseni Oluwasegun 69 and Lawal Olaiya 50 were arrested at their hideouts while planning to carry out their operation
The Police Public Relations Officer in the State, SP Abimbola Oyeyemi, disclosed this in a statement on Sunday.
Oyeyemi said the suspects are ritualists who had been exhuming corpses from their graves and removing parts of their bodies for ritual purposes.
He said that the gang members were arrested on Saturday following information received by the Police at Odogbolu divisional headquarters, that the gang was planning to carry out another round o human parts harvest.
He said the suspects were responsible for a series of corpse exhumations within the Ososa community in the Odogbolu Local Government Area of the state.
He added, "upon the information, the DPO Odogbolu division, CSP Godwin Idehai, mobilised his men and stormed the suspects' hideout where five of them were apprehended.
"On interrogation, the suspects made confessional statements that they were actually into the business of exhuming corpses from their graves and that they used to sell parts of such corpses to their standby buyers who need it for money-making rituals."
Oyeyemi, however, added that the Commissioner of Police,  Frank Mba, has directed that the suspects be transferred to State Criminal Investigation Departments for discreet investigation and possible prosecution. Punch