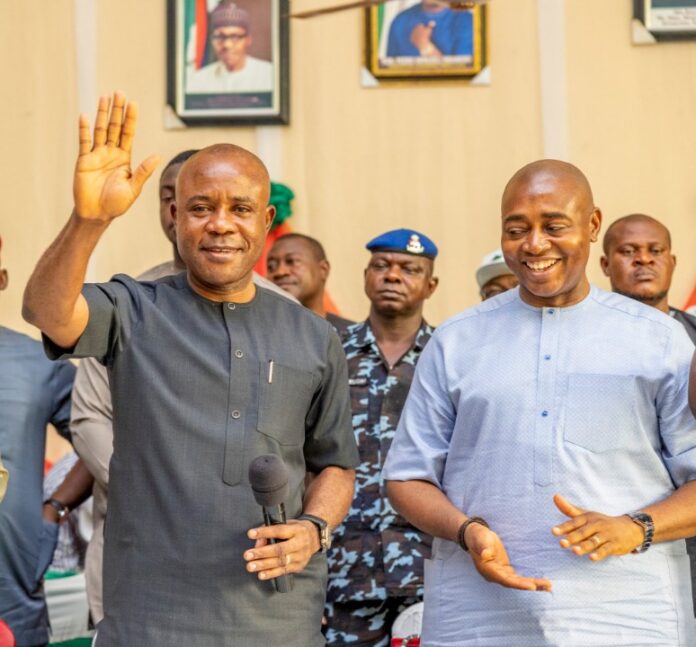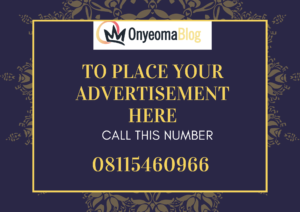 By Hyginus Eze, PhD Aberdeen.
I once read an essay (I forget the title now) that explored a three-part political model: Anarchy, Reformation and Revolution. A Reformer brings changes to the system, and leaves it better than before. Revolution, however, is different. A revolutionary topples the system to introduce something new.
I don't know how many of us have listened to Dr Barr. Peter Mbah speak about his vision for Enugu State? If you have not, you really should. It will be worth your while. His ideas are, as the philosophers would say, clear and distinct. His clarity of thought is astonishing. Mba's idea of 'incremental growth' would translate as Reformation, yet he has made it clear that what is about to happen is not incremental growth, but economic 'quantum leap' or 'disruptive innovation'. That is exactly what an economic revolution means.
Do I believe him? Yes! Why would I not? His track records are evidential of his enormous capability for economic revolution. In a space of 14 years his Pinnacle Oils and Gas dwarfed all age-old competitors like Mobil and Oando to rank first in the industry. Today, the revenue projection of Pinnacle is in trillions. And Pinnacle commands 25% of the shares in Oil and Gas, and has the largest tank farm in Africa. Can you beat that! So, if Mbah says he will raise our IGR from 4.4 billion to 30 billion, I believe him.
Read also I Will Oppose If You Derail, Adeleke's Brother Warns
Sincerely speaking, it is a hard choice to make between Peter Mbah and Peter Obi. The pair, in my opinion, are the greatest economic brains in Igbo land today. What they have in common is more than nomenclatural symmetry, they are first-rate brains in Finance. Some people think that Peter Mbah should bid for something higher, perhaps the Presidency. But the journey of a thousand miles begins with a step.
Dr Barr. Mbah completed his first and second degrees in Law. And like Obi, he moved on to advance and sharpen his capacity. He enrolled for an MBA in IESE in Barcelona Spain. Make no mistake about it! At various times IESE has been ranked over and above Harvard, Cambridge and Oxford as Business School.
Not yet satisfied, Peter Mbah launched into postgraduate programmes in Oxford, Harvard and Stanford. It is unsurprising that Ndubuisi Mbah has the cosmopolitan capacity to command spell-binding attention for hours discussing a wide range of issues: economy, ICT, taxation, and human capital development.
Of course, Peter Mbah and Peter Obi belong to different parties, but their exceptional capacities and track records bind them together. Thanks to the new electoral laws, party affiliations are beginning to lose traction. Those who are desperate to yoke themselves with Labour Party so they can begin to wave Peter Obi as their talisman should read the handwriting on the wall. Osun State is a ready example that political power has relocated to the ordinary people.
Dr Mbah has intellectual grip of what is at stake. His ideas are connected, his vision hangs together. What he calls transcendental values echoes the vision of early Americans such as Ralph Waldo Emerson and Henry David Thoreau for whom transcendentalism is about refusing to conform to the old order, and rejection of the orthodox. That is disruptive innovation.
In June 2022, just last month, American economy added three hundred and seventy-two thousand jobs. Those jobs were not for the State of Delaware, where Biden is coming from; they are for Americans. In fact, Joe Biden is of Irish roots, Donald Trump is of German origin, and of course Barack Obama is Kenyan.
In the West, attention is hardly on where the individual is coming from; it is about what the individual can bring to the table. Is that why they are prospering? Your guess is as good as mine! Lee Kuan Yew, who triggered the revolution in Singapore is of a Chinese immigrant family. Today, if you are descending in Singapore, you would think you were taking a trip to paradise.
But in our own part of the world, we seem to be tightening the noose of poverty and misery around our necks and at the same calling for help. How else can one explain that an Enugu man would be more interested in the part of Enugu East, where Dr Barr. Peter Mbah is coming from instead of the logic of his ideas.
It does not matter that Peter Mbah was once ranked among the first ten Finance Commissioners Nation-wide by Newswatch, it does not matter that Dr Mbah fought his way from a Studio Apartment to raise Pinnacle as the leader in Oil and Gas. And someone from Enugu North Senatorial Zone, who shares the same blood with Ifeanyi Ossai would like to know whether he is from the right LGA. His capacity, his impact as a person is of no consequence.
I really think it is time to shake off all those primordial emotions that undermine our prosperity as a people; I think it is time to unshackle ourselves of self-handicapping sentiments that perpetuate our misery. It is time to show solidarity to capacity and competence.
What is about to happen in Enugu is an economic Big Bang (if you permit me to borrow from the Priest and Cosmologist Georges Lemaitre).