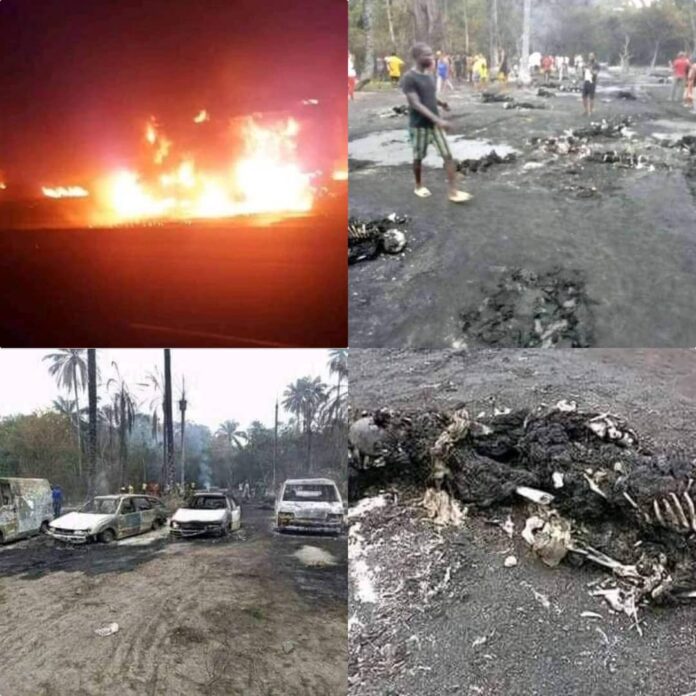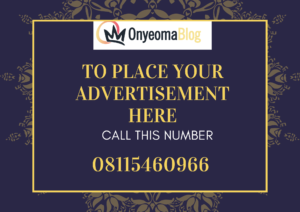 Many people have been killed after fire engulfed an illegal crude oil refining site in the Abaezi forest, in Ohaji-Egbema Local Government Area of Imo State.
Witnesses said the incident happened around 11pm on Friday but residents of the area woke up to see the huge flames on Saturday morning.
It remains unclear how many people were on the site when it ignited but figures from witnesses range from 50 to over 100.
A source said people were unable to go close to the bush at first because of raging fire and had to wait for the flames to die down before venturing close.
When they got to the scene, they found out over hundred persons have been burnt and many others sustained serious burns.
Videos of scene of the illegal refinery, hours after the flames went out, depict the extent of the deadly blaze's impact-charred equipment, vehicles, and human remains littered the scene.
Meanwhile the Imo State Governor Hope Uzodimma has commiserated with the families of affected victims.
He, however, explained that running an illegal refinery in the area amounted to economic sabotage to the state and the nation and a criminal act which all should desist from.
The governor warned those still in the business of running illegal refinery in the state to stop forthwith or face the wrath of the law.
Illegal refineries have remained a menace, posing environmental and economic threat to the nation and resulting in condemnation and crackdowns by the government – especially in the South-South.
Read also I Will Use Experience Garnered Under Buhari To Govern Well, Says Osinbajo 
Earlier this month, amid reports of widespread crude oil theft and the environmental impact of illegal refineries – evident in the soot problem in Rivers State, the Nigerian Navy launched an operation to combat the threat.
Last week, the Navy said the operation – Operation Dakatar Da Barawo or 'Stop the Thief – had recorded successes with about N200m worth of crude oil products seized from thieves in oil producing states in two weeks.
"These arrests and seizures from the ongoing OPDDB have denied oil thieves and criminals of about N200 million and $700,000 worth of products within roughly two weeks," a statement from the spokesman of the Navy, Comodore Adedotun Ayo-Vaughan, read in part.
"It is indicative of the Nigerian Navy's resolve to ensure zero tolerance for COT, illegal bunkering and related economic crimes in the Nation's maritime area and the South-South geopolitical zone in particular."
The operation follows raids and crackdowns on illegal refineries in Rivers and other places in the South-South. CHANNELS