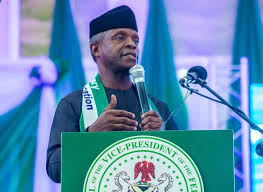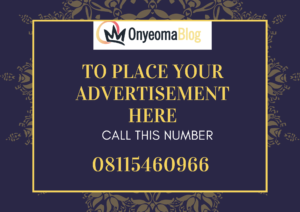 Prof Ndubisi Ekekwe, Tekedia Institute:
Sometimes, you wonder if Vice President Yemi Osinbajo is part of Nigeria's national government. I write that because he has many GREAT ideas but yet translating those ideas into actions remains the missing link. He has written on independent power generation but yet men who work "partly" for him seem not to be listening; it must be frustrating indeed. The latest is a brilliant hypothesis on the country's exchange rate. I agree with Mr. Vice President – the official rate of the naira to the USD makes no sense.
The Vice President said this on Monday during a speech at the Midterm Ministerial Performance Review Retreat which was held at the Banquet Hall, Presidential Villa, Abuja. He noted that Nigeria's official exchange rate is "artificially low", asking the Central Bank of Nigeria to rethink its strategy in tackling the forex crisis.
"As for the exchange rate, I think we need to move our rates to be more reflective of the market as possible. This, in my own respectful view, is the only way to improve supply. We can't get new dollars into the system when the exchange rate is artificially low. And everyone knows by how much our reserves can grow.
See Buhari's Minister Onyeama is a leadership taboo 
"So, I'm convinced that the demand management strategy currently being adopted by the CBN needs a rethink. All those are issues, I'm sure, that when the CBN Governor has time to address, he will be able to address in full," he said.
There is no way you would expect me to invest at N410/$ and cash out at N570/$. Oh yes, you are talking of devaluation which means the naira has to be devalued to say N480/$ – a number I think is a possibility by next quarter. And that will happen and another cycle will come, and come, but that will not fix anything until Nigeria begins to ramp up production.
So that takes me to the national budget which was pegged at N410/$. Privately, I noted to some friends that our national budget is already off by more than 30% in absolute purchasing/expendable value because the exchange rate is not realistic.
Yet, it is not easy as the apex bank looks at many things to make these calls. It has cogent reasons for its strategy. But get it from me: there is nothing the CBN, President Muhammadu Buhari, Vice President Osinbajo, etc will propose that will work if Nigeria does not begin to make things.
We need to stimulate production for both factories of the old and the modern ones. That is the only way the naira will rise. If not, the paralysis will continue for the naira because the strength of the naira comes from warehouses and factories, and not from the CBN headquarters.