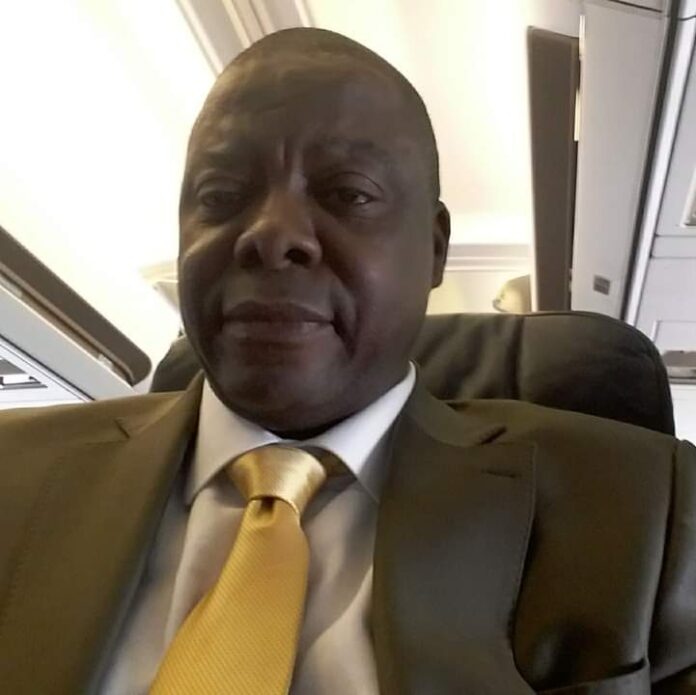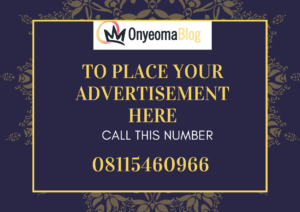 Like many who had the misfortune of watching the footage of Okey Ezea's inebriated rambling before a village rabble, I still can't help but shudder at the depth to which our society has fallen. As I contemplate the fact that this fellow also prides himself as a lawyer and recall that such a character had once aspired for the highest seat in our dear Enugu State, my consternation becomes even more compelling. Has he become so depressed that he couldn't appreciate the burden he has cast on himself before the law in his careless outpouring? The more I try to make sense of his scurrilous attacks, the more I'm reminded of a proverb which specific African provenance I've yet to ascertain: "Unlike the brain, the stomach alerts you when it's empty". It would seem that whenever his stomach growls, he descends into a diabolical rage, seeking to savage the reputation of those whose accomplishments he can only dream of. Besides being a crass show of his intellectual shallowness – a fact which he would not conceivably concede as a result of his megalomaniac delusion – the entire drivel hints at a materially-motivated grouse.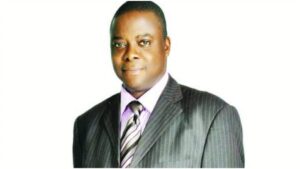 Ezea's putative aspiration is to become a senator, a rarified political echelon reserved only for distinguished characters. It suffices then to imagine what on earth drives people to certain goals and ambition. Beyond the fact that his recent outing seethes with vitriolic utterances unbecoming of someone his age and who nurses such lofty ambition, it ruefully exposes his unseemly belief that politics should be nothing more than dispensing of invidious patronages to cronies. It rankles to note that he views politics only through a malevolent clannish prism. A man who callously, and indeed openly, spews ad hominems, as he did without qualms in that video cannot be trusted with public office. He is without doubt proof that a fool would always be known by his speech!
Looking like a man who had just stumbled out of a seedy pub, Ezea paid little heed to facts in his desperation to denigrate the legacies of Governor Ugwuanyi, a veritable gift that has given Nsukka a face-lift. But facts are like seeds; no matter how deep one tries to bury them, they sprout inevitably. The facts of the Ugwuanyi years' transformative presence in the state are self-evident. Even without pandering to any narrow-minded sentiments, it is instructive that Governor Ugwuanyi has bequeathed an impressive array of legacies to the Nsukka zone as in the rest of the state, that neither Ezea nor his like-minded champions of identity politics can ever achieve in their lifetime.
It must however be stated that one must not only have to be a governor before his impact could be felt in his immediate environment. Ezea was, after all, allegedly a billionaire, having had careers as a customs officer and clearing agent, even if his stints there were less-than-illustrious. It would be interesting to see anyone from Nsukka senatorial zone who is a beneficiary of the sort of gaudy charity he demands of the governor. Ironically however, rather than experience a lift, virtually all his acolytes that were fortunate to have escaped death from his well-known diabolical machinations have had their stars dimmed. This is an embarrassing albatross for a politician who fancies himself as an heir apparent in Nsukka politics. In politics, the sort of prima donna treatment that he craves has to be earned. But the truth is that he is a failed politician and businessman.
Read also Youths 'Anointed' Peter Obi To End Corruption, Says Senator Okonkwo 
For the avoidance of doubt, Ezea was the gubernatorial candidate of the All Progressive Congress (APC) in 2015, ostensibly aimed at taking the rotational turn of the Nsukka zone. He was therefore, until very recently representing the Nsukka zone in the ruling party's structure in the state. But in his trademark timidity, he lost all the recognitions which ordinarily should have accrued to the candidate of a ruling party. As he looked on timorously, the ministerial position was taken by Geoffrey Onyeama, who allegedly was never a card-carrying member of the party on whose platform Ezea had run. The inimitable Osita Okechukwu clinched the Director General of the Voice of Nigeria (VON), and Mrs. Ibekaku who happened to be his running mate in the said election got appointed as a Senior Special Assistant to the President! As if that was not enough, Ezea was thoroughly slapped and beaten like a baby by no less a person than Emma Enukwu and he was not ashamed to narrate his dehumanisation to the press. Today, Ugo Agballa from the same Agbaja clan is the state Chairman of the APC while Chief Enukwu is the Deputy National Chairman of the party. So what did this coward achieve for the Nsukka Zone in a party he nurtured in the state? But Ezea, in his cowardly mien, lost his garrulous voice and could not even raise a protest, perhaps because unlike Governor Ugwuanyi, they are all from the Agbaja clan!
As at May 2022 during the primaries of the Peoples Democratic Party (PDP), Ezea was still a member of the APC. Pray, what is the rationale in an APC member's outrage at the outcome of a PDP internal affairs? Of course it is not hidden that his sanctimonious rage is the bitter fallout of the sudden realization that his carefully-contrived, but no less selfish, scheming to become the chief of staff in the event that Chijioke Edeoga had secured the PDP governorship nomination (and invariably the ultimate crown) has all but crumbled.
On matters of scruples, Ezea cannot by any stretch of the imagination be deemed a model of rectitude. This much was evident in the video. For instance he excoriated former governor Chimaroke Nnamani for the alleged violence that characterized his administration but in the same breath idolized him for creating "several billionaires in Nkanuland" and generally developing the zone. Even if this utterly false narrative that Nnamani's reign had benefited the entire Nkanuland were true, the question is how does it foster a sense of inclusion? For fiendish minds like Ezea, such hallowed precepts do not exist. That is why he had no misgivings appearing in a past video where he unabashedly urged Governor Ugwuanyi not to cede power to a successor who is not of Nsukka extraction.
It is equally instructive to note that this same Ezea was the first politician in the state to contest a gubernatorial election on the platform of the Labour Party. But as with every other thing he touches, he literally killed the party in the state. By now moving to the same Labour Party which he left for dead several years ago, he is obviously hoping to ride on the crest of the wave stirred by Peter Obi's emergence as the party's presidential candidate, a man who by every reasoning was his junior in the political fray. But his values are at a polar opposite to the nobility of Obi. While the latter espouses ennobling values which have earned him a large following, Ezea embodies the kind of dark values that can appeal only to the mob-like horde he was addressing in the video. That perhaps explains why he has no shame in desperately working to displace young Ernest Ike Ugwu who has had the ticket when nobody including Ezea gave the party a remote chance in the state. Beyond such undignified settings, Ezea's incompetence and shallow-mindedness stick out like a sore thumb. Which is indeed a good thing, as he is certain to stay consigned to the outskirts of civil society where his atrocious ideas can do less harm.
Even more so, Ezea knows that he suffers both statutory and structural limitations and cannot in real politik be allowed to represent the great people of Nsukka zone. Inspite of his whimsical approbation of Ideke, he is indeed of Igalla descent and only humours himself to imagine that our people would allow such political overlay to sustain. It is therefore not far-fetched to discern why his political ambition has remained the unmitigated failure that it is. He must be reminded that whenever a certain idol continually goes beyond its bounds, it often becomes imperative to remind it of the very tree from which it was carved!
Dr. Ugwuoke writes from Lagos.