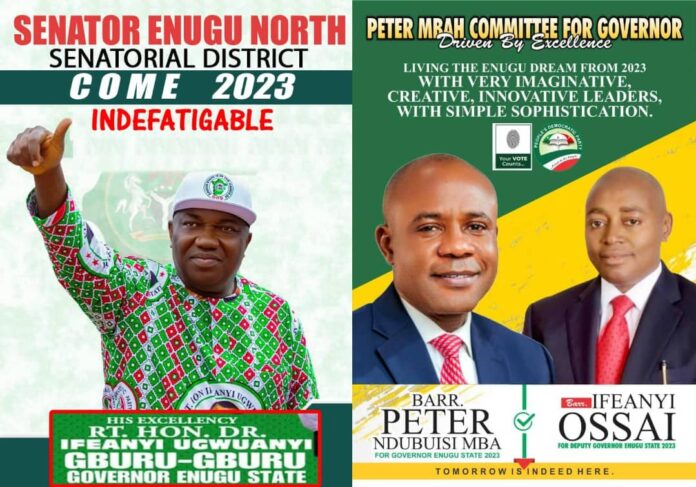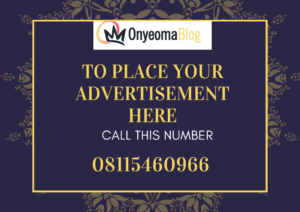 ..by Dr. Hyginus Eze
The buzz is at a fever-pitch. The Nigerian youth that used to be apathetic during electioneering is now leading the charge? Massive rallies are going on simultaneously in several States. Folks are locking up their shops to queue in scotching sun for their PVCs. PVC registration centres are springing up all over the places, almost like POS points.
A new era is here! But why is the 2023 election in Nigeria a make-or-mar event? It is simple! Poverty is spreading like wildfire; massive joblessness is taking a toll on the Nigerian youth. Simply, the future is bleak! But suddenly, a chink of light is streaming through the dark massive walls of hopelessness. The New Electoral Laws are pointing towards a new power base. The locus of power is shifting to the common people.
The PVC is now cuddled and guarded like a new baby to a couple, who have long desired a child. My reading of our social environment is that these happenings are timely: the bottled up energies of the youth have found a positive expression in massive rallies across Nigeria. Who knows what might have been the situation of the country today if these signs of hope were not there! INEC must be careful not to dash this emergent Hope.
There is a hold-all catch-word for this new era: Obedient! Obedient to capacity; Obedient to competence; Obedient to integrity; Obedient to what Peter Ndubuisi Mbah refers to as an economic quantum leap! Obedient is a Movement.
The face of this new era is Peter Obi. How did he earn the trust of Nigerians across ethnic divides? A solid and verifiable track record of service, especially to common people. His major impact was in the education sector. On top of it all he has a legendary ability to commonise himself – he is a billionaire, yet looks so everyday that he could easily be mistaken for a level six civil servant.
Read also FRSC Bans Rotational Vehicle Plate number
What I find worrying, however, is the way some old-style, dyed-in-the-wool politicians, especially in Enugu State are cashing in on Mr Obi's popularity to burnish their own image and coast to political limelight. What is even more saddening is the way these new entrants are recruiting pen guys to demonise and castigate those who identified with Labour Party at its fledgling stage, and paid a huge price to enthrone Labour Party as a force to reckon with in Nigeria's political space.
Ernest Ike Ugwu (Afriwise) enjoys a very close friendship with Peter Obi a long time before Mr Obi became a whirlwind. Last year, Peter Obi was in Enugu at Base Landmark Event Centre to chair a two-day conference of Private School Proprietors. Peter Obi graced that event thanks to Ernest Ik Ugwu, who is the Chairman of Private School Proprietors in Enugu State. Today, a monstrous cabal has hijacked Labour Party in Enugu State, and declared Ernest Ik Ugwu a persona non grata. How unfair! They have always hated youths though.
Early this year when Labour Party was flagged off in Asaba Delta State, Ernest Ik Ugwu was probably the only person from Enugu State, who attended. In my place it is said that a boy is never too small to carry the animal he has killed. Why would they brand Ik Ugwu a saboteur and declare war on him? What crime has he committed?
2023 General Election will be like the Noah's Ark – not all who desire salvation will get it. Salvation will be earned. The Nigerians masses have prepared an electoral sieve to separate the chaff from the grain and it will happen across party lines.
How many of us have heard the good news? Wait for it! Last week, news broke out that Enugu State emerged top Nation-wide in 2021 WAEC Examination. It is not an isolated case. In 2021, two pupils from two public primary schools in Enugu State – Model Primary School, Nsukka and Trans-Ekulu Primary School, Enugu emerged first in Computer and Maths and Basic Science in all the South-East States, and subsequently proceeded to Keffi State to emerge first and second nation-wide.
Their names are Jessica Nwodo and Solomon Odenigbo. These are facts and are verifiable. Presently, Enugu State has the least out-of-school children nation-wide. Ugwuanyi has added more classroom blocks than the two preceding Administrations combined – 1475 classroom blocks – all equipped.
So, in terms of human capital development, I challenge anybody to point out any South-East politician, who has more in common with Peter Obi than Ifeanyi Ugwuanyi. Yet, they tell you he does not deserve to go to Senate. Is a prophet ever with honour in his hometown? Ugwuanyi added three academic institutions: The University of Medicine and Applied Sciences, Igbo-Eno, a Federal Polytechnic, Ohodo, and The College of Agriculture, Ezimo.
He transformed IMT and Enugu State College of Education Technical (ESCET) into standard academic institutions. Why is the grass always greener on the other side? Is it a crime to celebrate our heroes while they are in the saddle?
Of course, Peter Obi had to wait for years after exiting Power before we added him to our political Hall of Fame. But must it always be like that?
If Obedient Movement is about track record of service delivery, then we must be circumspect about those we allow to climb into our 2023 Noah's Ark. For example, how can someone compare a drab, nondescript, colourless, old-style politician, who has no record of performance with Peter Mbah? Peter Mbah's logic of economic quantum leap echoes Peter Obi.
Like Peter Obi, Peter Mbah is a billionaire whose business success stems from powerful imaginative thinking and financial discipline. To take Pinnacle Oil and Gas to the top in Nigeria's Oil and Gas Industry in a space of fourteen years is not a garden party. To be voted among the ten best Finance Commissioners in Nigeria is not a piece of cake. That is the man called Peter Mbah! If in 2023 we reject the logic of capacity and submit to tickles of emotion, who do we blame but ourselves? Here are our heroes for the 2023 Noah's Ark: Peter Obi, Peter Mbah, Ifeanyi Ugwuanyi.
God bless Nigeria! God bless Enugu State!
Dr Hyginus Eze