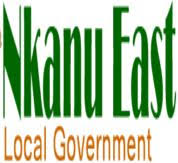 Dissipating Needless Aspersions and Castigations on the people of Nkerefi and Dr GOC Ajah Mni. By Monday Diamond Ani
(Odoziobodo)
The PDP Chairmanship Nomination exercise of Nkanu East Local Government Area conducted at the Enugu Government House on the 12th of January was described to be peaceful and acceptable owing to the endorsement of the candidature of Hon Okechukwu Edeh popularly known as Too Much Money (Socialite Nomenclature) or Sydok(Business Nomenclature).
It is important to note that Hon Okechukwu Edeh's emergence was divine not minding the power play, however, sagacious mind would also note that the emergency of Hon Okechukwu Edeh was propelled by the acclaimed refusal of Hon Engr Uche Nwobodo to return as the Nkanu East PDP Chairmanship Flag-bearer for the upcoming Local Government Election. The incumbent Mayor of Nkanu East Hon Prince Engr Uche Nwobodo practically performed well as was unanimously attested to before the Governor by his Nkanu East stakeholders.
In retrospect, during our first visit to the Government House, my friend and brother, Hon Arthur Edeh gave a concise analysis on the Nkanu East Political gerrymandering and position racketeering. While stating the obvious reasons to why Nkanu East South should be allowed to go for the Chairmanship position this period,he pointed out that Nkanu East North has enjoyed the Position for close to 18 years as against 4 years of Nkanu East South ,an appeal that drew an unprecedented political sympathy from His Excellency Rt Hon Dr Ifeanyi Ugwuanyi the Executive Governor of Enugu State to swiftly microzone the Chairmanship slot to Nkanu East South. Thanks to the God fearing Governor of our time for that display of meekness and perfect decision for the entrenchment of peace, equity and fairness in Nkanu East LGA.
However, this proclamation prompted sudden campaigns enveloped with calculations, consultations, permutations, and consolidations, largely from the two major communities in Nkanu East (Nkerefi and Ugbawka) historically situated in Nkanu East South. Nara and Nomeh Unatezes as well as Mburubu were not excluded from the melodious dancing tune of the inevitably turn-table music but on the logical premise of the communities population and marginalization, Nkerefi and Ugbawka were sympathetically ticked to produce a candidate.
Based on the concrete information,several persons indicated interest for the plum job in Ugbawka, Nkerefi, Nara, Nomeh and Mburubu.
While Nkerefi had many candidates contesting, Ugbawka had over four candidates contesting as well, but on the heels that Ugbawka might be favoured by the power play,the political pendulum swung to Hon Okechukwu Edeh and the rest candidates from Ugbawka immediately queued behind him as the Ugbawka's consensus candidate.
Ugbawka might have a consensus candidate unlike their greatest rival (Nkerefi) in the contest but it is never a pointer that Nkerefi community and her stakeholders were not united. It is a lie from the pit of hell.
Nkerefi is unarguably the most united and peaceful community in Nkanu land, with four major unbreakable autonomous communities. Under one central leadership known as Nkerefi Development Union (NDU), with one affinity in custom, tradition and language.
Read also 2022 AFRD: Governor Ugwuanyi Honours Fallen Heroes, Presents Gifts To Widows 
It is not also a pointer that Nkerefi Community does not have capable, competent and immaculately qualified persons for the Chairmanship position of Nkanu East
Nkerefi Community prides some of the finest and most proactive youth brains in Enugu State and the Country at large,and also very dignified adults with business, Industrial, military, religious,artistic and political experience in the society.
In the discourse of both existential and historical humanism,no community in Nkanu East should be seen to be superior nor inferior to the other , irrespective of population, geographical location or economic indices. No one is an island,all the communities in any Local Government are culturally and constitutionally components of that particular Local Government.
Let me State equivocally that the good and hospitable people of Nkerefi are happy and in the congratulatory mode over the emergency of Hon Okechukwu Edeh as the PDP flag-bearer and by God's grace the next Chairman of Nkanu East LGA.
May I use this medium to advise those casting aspersions on Nkerefi community to desist from that frivolous and baseless grapevines akin to yellow journalism, because at no time was Nkerefi Community in disarray and disunited. If the political pendulum had swung to Nkerefi and favoured one candidate we would have also,prior to the appointment time, queued behind the lucky one and consolidated our voice to one direction as our sister community, Ugbawka did.
On Elder GOC Ajah Mni and the Chairmanship interest, putting the record straight. Elder GOC Ajah as being rumoured by some people never contested for the Chairmanship position of Nkanu East, and at no point did he consult anyone on that. Elder GOC Ajah PhD,Mni has the constitutional right to be seen anywhere why politicking goes on,after all,he is an appointee of the governor and loyal party man.
Someone who rose to the highest Political appointment of a State as the Secretary to the Government of the State and served meritoriously and currently serving as Board Chairman (Category Four) couldn't have descended to the level of Local Government Area Chairmanship contest. Ajah,the youngest Nigerian till date,to be inducted into the Institute of Policy and Strategic Studies, Kuru,Jos might not be perfect in all his ways but shouldn't be dragged into that mesmerized political propaganda,aimed at tarnishing his image and demeaning the political value and integrity of Nkerefi clan because if the wishful defamatory propaganda and political caricaturism being peddled by some people affect him negatively it would affect myself,other political appointees, councillors,Igwes,PGs and as well all other sons and daughters of Nkerefi owing to the fact that we are one big and indivisible ancestral family.
Recall that Elder GOC Ajah rejected Commissionership Nomination in 2020 when it was generating issues in Nkanu East as to who would be the sole candidate of Nkanu East,yet it was falsely peddled that Ajah was scheming for Commissionership.
We must cultivate the spirit of cultural integration,love and unity amongst ourselves.
Power comes from God, two years ago I told Hon Okechukwu Edeh when he just handed over as the TC Chairman,that I saw him in an Elective office soon and because am a gifted child ,my prophecy would come to pass. Today, he was formally and primarily elected on the platform on PDP and by God's grace, through the massive votes of Ndi Nkerefi and other Communities, he would win the election at the poll as the next Executive Chairman of Nkanu East LGA. Call Hon Okechukwu Edeh and ask him this,off course I know he would read this article and attest to it. Today,he is the chosen one. Hon Okechukwu Edeh will do well, especially if he doesn't seclude his administration amongst his few allies , knowing fully well that his few allies nominated him but the majority of Nkanu East has accepted him because of his humility and visionary nature.
Already,some few individuals are crediting Hon Okechukwu Edeh's emergence to themselves,one claimed he was the one who nominated Too Much Money for the Governor and to Nkanu East people,even when he was not in the Council Chamber when the stakeholders had a meeting with His Excellency. I weep for our people.
In conclusion; No one should take another for granted no matter the age, economic status or academic background,for even the youngest could sometimes be more Influential with larger followership command than the oldest,and no community should take the other for granted,no matter their population or economic status. PDP is for all us,no one owns it,Late Chief Alex Ekwueme,Nwala,Jim Nwobodo,Rimi and co formed the G34 that subsequently metamorphosed into PDP today,but Senators Iyiorcha Ayu and Samuel Anyanwu are now the Captain and documentary Captain of the Sheep.
In Enugu State and South East,our leader and father Gov Ifeanyi Ugwuanyi is the undisputable leader of the party,he divinely and sagaciously does his thing.
The pendulum swung to Ugbawka for the entire Nkanu East today, tomorrow another political pendulum might swing to Nkerefi for the entire Nkanu East or beyond. Mburubu,Nara and Nomeh are also not in exclusion because Nkanu East South have indeed suffered Political marginalization for long.
Monday Diamond Ani is an Nkanu Youth Leader and the Special Assistant to the Governor of Enugu State on Culture and Tourism. Chairman Forum of SAs to the Governor Enugu East Senatorial Zone. CEO Monday Diamond Foundation and Convener; The SOUTH EAST DEBATE'21.