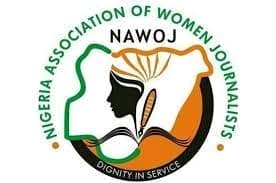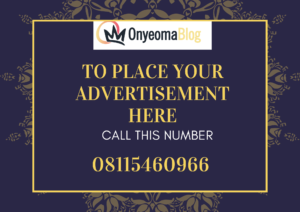 The Nigeria Association Of Women Journalists [NAWOJ] Enugu State Chapter held their First Congress of the year on Thursday, 18th November 2021 at the NUJ Secretariat Enugu State.
At the end of the meeting, communique was issued thus;
After much deliberations the following resolutions were reached
1.The congress in session congratulates the National president of NUJ, Chief Chris Isiguzo on his victory for a second term in office.
2.The congress commends NAWOJ National Executive Council meeting held in Lafia, Nasarawa state for appointning comrade Ngozi Mba Trustee South East.
3.The congress also commends the NEC for wading into the issues in Enugu NAWOJ and the efforts in restoring peace in the chapter.
4.A motion was therefore moved during the congress that Mrs Chinyere Mgbo be impeached indefinitely and the motion was seconded as there was no counter motion to that effect.
5.In the congress, NAWOJ Enugu agreed unanimously that due to her high handedness, financial impropriation and unrepentant utterances, she stands impeached.
Read also Igbo Leaders Of Thought Hails Buhari For Considering To Release Nnamdi Kanu 
6.The congress resolved to support the Acting Chairperson Comrade Ngozi Ngene and her Executive for a change of narrative in Enugu NAWOJ.
7.After a situation report by Comrade Ngozi Ngene on what was handed over to her when she assumed office, NAWOJ Enugu moved another motion that the letter-head papers be changed officially and the motion was seconded and adopted.
8.NAWOJ commends the Executive Governor of Enugu state, Chief Ifeanyi Ugwuanyi on the parliatives on portholes on different roads in Enugu.
9.NAWOJ decries the state of insecurity in Enugu state orchestrated by tricycle (Keke) operators and advised residents to be security conscious.
10.On the state of water scarcity in the area, it urged the government to look into the matter as urgent as possible to alliviate the plights of the people in that regard.
11.NAWOJ urges mothers to look into the activities of their children in respect to the havoc the hard drugs called "Mkpurummiri" imposes on human health.
12.NAWOJ called on motorists to apply caution this "ember" months to avoid carnage on our roads especially during the yuletide.
Communique Drafting Committee
Com. Mina Ukaobasi
Com. Amaka Uchennadiukwu
Com Ifunanya Chukwuka
Com.Ogochukwu Chukwudike
Secretary Nawoj
Enugu State Chapter