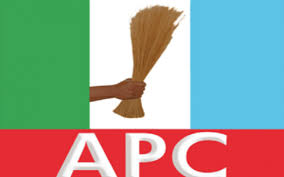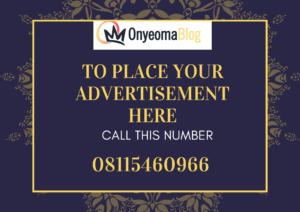 The Leadership of the All Progressives Congress – APC in Enugu State has bewailed the ugly incident that befell on her members, who were conducting their peaceful Assembly on Monday, 18th January, 2022, in Obeagu Enugu South Local Government Area, Enugu State.
On Monday, 18th January, 2022, members of APC holding her Assembly at APC Office in Obeagu, Enugu South LGA, were attacked, leaving the state youth leader and one other person dead, many sustained series of injuries while some were abducted by unknown gunmen
The ugly incident which has left the Party that is already on the Final process of settling her internal disputes in agony, has attracted a lot of condemnation across the globe.
Reacting to the incident, The APC Enugu State Chairman Elect and also the Chairman, contact and Mobilisation, Comrade AC Ude, who was filled with uncontrollable tears and pains described the situation as beastly and grotesque.
He stated that, such a carnage on the peaceful members of the Party by those assassins was highly atrocious, unbelievable, profane and Horrendous; as Enugu is not known with such" barbarity".
"It is a very bad day for APC ENUGU State and Nigeria as whole."
"We have lost our Committed, loyal and humble members in Enugu South ; who came out to resolve our internal qualms and move the Party forward"
Read also  Sit-At-Home Continues In The South-East As Court Adjourns Kanu's Trial To Wednesday
"I am currently bemused and unglued because, i wonder why human beings can unleash such an atrocious mayhem on People ; in a state where there has been almost zero Political squabble"
"APC Enugu State members have always conducted themselves in a halcyon manner; which every body can testify to that, even all through our Congresses, despite all the challenges that we faced, we still maintained tranquility"
Comrade Ude also called on the PDP led Enugu state Government and all the Security agencies in the state, to expedite actions immediately to unearth the perpetrators of such mayhem on his party members and unconditional release of the abducted ones ;so as to prove to the World that, The incident was not Politically motivated ; as there are some alleged indications that, it could be so.
He also called for calmness amongst the Party members While also consoling the families of those who lost their lives and equally praying for quick recovery of those who were injured ; asking God to grant the deceased internal rest.
"As sad and bemused as we are, we want Enugu State Government and the Security agencies to immediately embark on investigation to find those behind the inhumane incident and save the Political atmosphere in the state"
"They have to start by ensuring unconditional release of our abducted members"
"We don't want to believe the allegations that, Some politicians are involved ; pending the outcome of investigations by Security agencies"
"I urge all the good members of the Party in Enugu State especially those from Enugu South to remain calm and law abiding as well as vigilant at all times"
" We can not afford to loose more members or cause tension in the polity"
"I condole the families of all those who lost their lives, assuring them that the Party would do her best to bring justice to Them"
"To all those who were injured, we wish Them quick recovery"