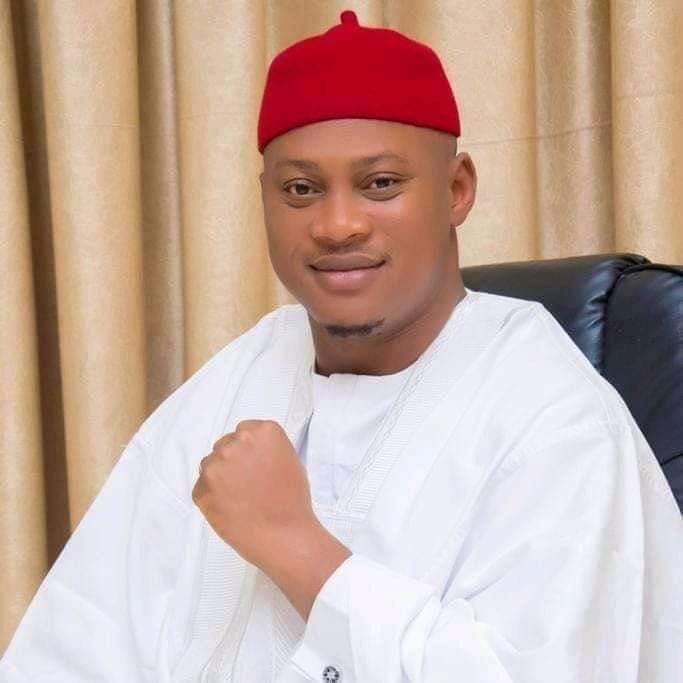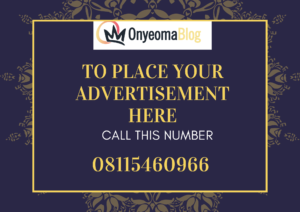 The Honourable Commissioner for Lands and Urban Development, Dr. Surv. Victor Chukwuemeka Nnam who tendered his resignation letter few days ago has received so many backslashes from different people and associations which boils down on his arrogance way of grabbing people's land.
Among the people that voice out are Nigeria Union of Local Government Employees – NULGE, Enugu State Chapter and Organized Labour.
According to the press release signed by the President of Nigeria Union Of Local Government Employees – NULGE, Enugu State chapter, Comrade Kenneth Emeka Ugwueze (JP), he said "the Nigeria Union of Local Government Employees – NULGE, Enugu State Chapter was alloted a piece of land at Independent Layout, Enugu alongside other professional bodies like Nigeria  Society of Engineering, Enugu State Branch and few individuals by the past administration of Barr. Sullivan Iheanacho Chime in the year 2012. The said land was alloted to the Union for the erection of her permanent state Secretariat which serves also as the Zonal office for the South East. We have over the year possessed the ownership of the land with considerable works going on until recently (July 2021) when land grabbing agent of the Commissioner for Land  and Urban Development MR. HYACINTH AYOGU, the purported Managing Director of HYMA REAL LTD appeared claiming ownership of the lands belonging to Nigeria Union of Local Government Employees (NULGE), Nigeria Society of Engineers and two other individuals (with erected buildings) without prior notice whatsoever."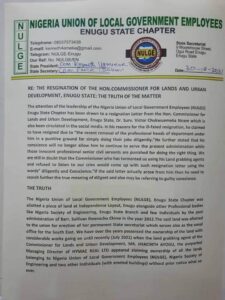 He said that as a responsible Union, that they managed the anger of their teaming members and resorted to civil approach because of the security challenges in the country by writing to security agencies and the Governor who is aware of the ownership of the lands.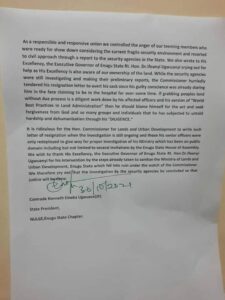 Kenneth who said that it's ridiculous to see the Commissioner write a resignation letter when investigation is still ongoing stating that none of his senior staffs were sacked but redeployed to other ministries to pave way for a good investigation.
Read also Meet The Newly Elected National Working Committee Of PDP 
The leadership of Organized Labour Comrade Virginus Nwobodo (Chairman NLC) and Comrade Benneth Asogwa (Chairman NLC) have said that they are disappointed on the activities of the former commissioner for Lands and Urban Development Dr. Surv Victor Chukwuemeka Nnam stating that such attitude is uncalled for.
The Organized Labour pleaded with the Governor Rt. Hon. Dr Ifeanyi Lawrence Ugwuanyi to ensure that the next Commissioner to occupy that sit must be a humble and approachable man not the type of  Victor Nnam.