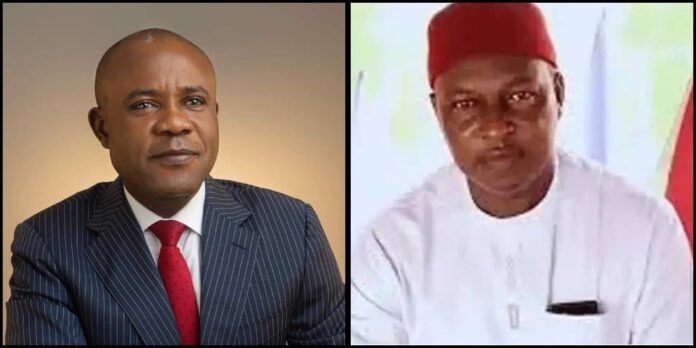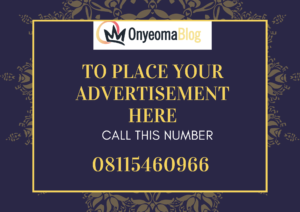 By Dr Hyginus Eze
As a youth growing up in Nsukka, the deepest fear of an average Nsukka man was the chain forged on the politics of Nsukka cultural Zone by one family. The fear was elemental, deep, and overwhelming. It was, in fact, more than fear, it was a phobia – the Nwodo-phobia. It was not imaginary, it was real.
One of the reasons why His Excellency Sullivan Chime will remain an immortal hero among Enugu people is because of the prodigious courage he demonstrated in mounting a counter-offensive, and eventually toppling Dr Okwesilieze Nwodo from his position as National Chairman of PDP. Before that fateful ouster, the Nwodos had forced Sullivan to cede the entire Enugu North Senatorial Zone to them. And they were calling the tune.
Interestingly, when Sullivan Chime, as part of the compromise, requested the Nwodos to nominate a candidate for House of Reps for a constituency in Nsukka Zone, they opted to trade off the Nsukka slot for a slot in Enugu East. And who did they nominate? Their son-in-law, Chijioke Edoga, of course!
But I must concede one thing: the Nwodos are politically smart. Since Chijioke Edoga emerged as the candidate of Labour Party, they have remained concealed at the background as though they are not even aware of the political happenings in the State, yet they are the brains powering him. And why would they not? Here is a Golden opportunity for them to stage a comeback to political limelight after more than a decade of blackout.
Read also 48,000 Killed By Earthquakes In Turkey, President Erdogan Announces 
Has anybody ever tried to investigate the means through which Edoga is sourcing funds for his campaign? Has anybody ever tried to investigate the massive connections and contacts that enabled Edoga to triumph at the apex judicial level after initially losing to Capt. Everest Odegene? What about the war-chest oiling his campaign machinery? These questions should agitate our minds if we truly we love Enugu State.
As an Nsukka man, I could forgive myself that I grew up in a Zone in which the politics was scripted and directed by one family, in which political decisions are the prerogative of just one family, and in which an ordinary Nsukka man was reduced to a yes-man. And then by some stroke of Luck, liberation came. But how can I forgive myself for walking back into those chains of yesteryears? How can I forgive myself for stretching my wrists to be clamped by the same chain that melted away from my hands just a few years ago? If my father was politically naïve, would I also remain so?
What Chijioke Edoga lacks in capacity and competence, he gained in propaganda. His propaganda machine is a factory of lies and make-believe. That is why today it is even possible to place Edoga and Peter Mbah on the same pedestal. Goodness! The two men are not mates by any stretch of the imagination. In respect of capacity, Edoga is a kindergarten kid compared to Mbah. They are just not comparable! But propaganda can turn white to black.
More importantly, Peter Ndubuisi Mbah is the only candidate without a god-father. He left politics close to two decades ago to make money, and God showed him favour. A billionaire in dollars, he returned to politics, not to make money but to transfer his outstanding success in the corporate world to our public life. Ndubuisi Mbah is the only candidate, who is depending on his solid personal financial base to fund his election. He came prepared!
Chijioke Edoga, on the other hand, has never moved a metre away from politics. He is a perpetual leech on public funds. He has two sources of funding: first, funding from public money stolen and stashed away for an occasion such as this; second, contributions from small and big god-fathers. In either case, the tax-payer – you and I – are bankrolling him. Let no one blindfold us with lies! Edoga is the real Ego Ndi Enugu.
Recent happenings in Enugu politics have also made clear the candidates that are tied to the apron strings of god-fathers. Mbah's so-called principal moved to APC, Mbah stayed put, and carried on as if nothing has changed. On the contrary, Chijioke Edoga, sets up his tent, wherever the Nwodos do. He has never been his own man. The story of how he scampered to Labour Party will be told another day.
Of course, there is a respected elder guiding Mbah's political footsteps: Senator Jim Nwobodo. And we all know what Jim represents. He is the grand-father of rural development in Old Anambra State. He is a good influence on Ndubuisi Mbah.
Nsukka ronu, to borrow from Yoruba Language. Let us shine our eyes! Those who forged our chains of yesteryears are creeping back. They have once again masked themselves as our Messiahs, but their missions is clear – to put back our chains, and match us back to the old cage. If we let them have their way, we may as well bid farewell to political liberation.
God bless Enugu State!
May God prosper Mbah/Ossai 2023 Project!
Dr Hyginus Eze