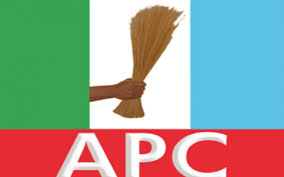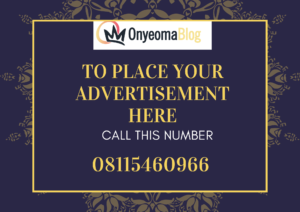 The Local Government Congresses of the All Progressives Congress APC in Enugu State, has been described as a right exercise that will Usher the Party into a new Era.
The Congresses which were conducted by the State local Government Congress committee set up by the State caretaker committee chairman, Dr Ben Nwoye in line with the guideline provided by the National Leadership and monitored by INEC, Dss, media as well as National Local Government Congress committee, was a sign that APC has no faction in Enugu State.
Speaking with Newsmen on a Sunday, the leading State Chairmanship aspirant, pioneer Organizing Secretary of the Party, former State Deputy chairman, member constitutional reform as well as, the APC Enugu State chairman, Contact and Mobilisation, Comrade AC Ude also known as the Jagaban, congratulated All the newly elected Local Government Executives of the Party.
He stated that, The grassroot have shown that they are the owners of the Party and can not be sidelined.
Read also https://onyeomablog.com/i-planned-to-drop-my-fathers-name-while-starting-up-says-yul-edochie/
According to Comrade Ude, " On behalf of the Contact and Mobilisation committee of the All Progressives Congress APC in Enugu State, congratulate the newly elected Local Government Executives of the Party across the 17 local Government Areas of Enugu State and also the Enugu State caretaker Executive committee, led by Dr Ben Nwoye "
"The grassroots have SPOKEN and we must work harder now to ensure that the remaining ones at the Zonal and State level are equally Done in a free, fair and credible manner"
Recall that the National Leadership of the All Progressives Congress APC had in August, slated Saturday 4th September, 2021 as for Date for the conduct of the Local Government Congresses across the 774 Local Government Areas in the country.
The exercise which also took place in Enugu, had the followings elected across the 17 local Government Areas in the state.
Enugu West Senatorial Zone.
1)Aninri
Hon. Emeka Eze
2)Awgu
Hon. Umeh Henry Ikenna
3)Oji River
Engr. Edwin Ani
4)Udi
Chief Ebubeagu Felix Okafor
5)Ezeagu
Chief Sunday Ezeji
Enugu East Senatorial zone.
6)Nkanu West
Hon Smart Onwe
7)Nkanu East
Hon. Chidi Mbaonu
8)Enugu South
Hon Ani Hon Friday Nnanna
9)Enugu North
Hon. Sunday Eshiokwu
10)Enugu East
Chief Simon Nome
11 )Isiuzo
Hon Evarestus Aneke
Enugu North Senatorial zone
12)Nsukka
Chief Joseph Ugwuoke
13) Udenu
Hon Eze Jude o
14)Igboetiti
Anekwe Nnaemeka
15)Uzouwani
Hon. John Adama
16)Igboeze South
Eze Basil
17)Igboeze North
Chief Desmond Ayogu.