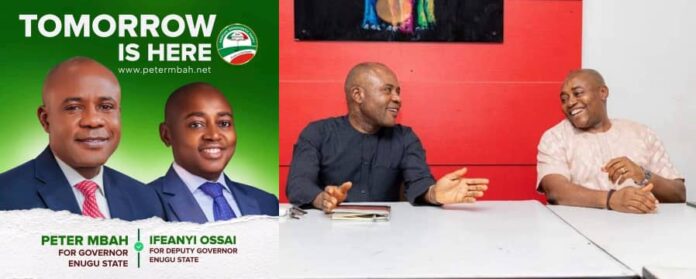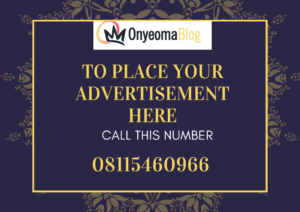 By Dr Hyginus Eze
It is understandable for someone who has spent seven years and counting in power to have enemies, in fact, to even amass them. The railing against Ifeanyi Ugwuanyi is expected, after all, many people join politics because they consider Government a gold mine. So, when the wish to zip into economic stardom is not realised, allies will necessarily morph into opponents. These things are normal.
However, what I consider abnormal, or should I even say baffling is the way the aggressions against Ugwuanyi is being transferred to Ifeanyi Ossai. Yet, Ossai has never held a political position, not even Ward Councillorship. In fact, it is to his credit that in spite of his long-standing friendship with Ugwuanyi, he never sought a political position, but continued to sustain himself through his daily hustle as a contractor in the Nation's Capital, Abuja. If, as it is the case, there is a consensus among the general public that Ossai is a brilliant chap, and that he is bold and full of ideas, and that he is logical and sound, what then is the problem?
Only last week, July 28, 2022, Barr. Peter Mbah made a stop at Udenu on his State-wide 'Thank You Tour'. I had listened to Peter Mbah before, so I was expectant. And he did not disappoint! For about twenty minutes he held the audience spell-bound charting the course for a new direction that will engender an economic upswing for our dear State. His words carry conviction. His vision is clear. Those who had been sceptical about Mbah's capacity to catapult Enugu from 4.5 billion IGR to 30 billion realised that the Oil and Gas magnate has a clear picture of where he is headed for. He spoke about the unexplored minerals in the State, which he referred to as Dormant Assets: oil shale, gas, glass sands, limestone, ironstone, clay minerals etc. It's easy to see why Ugwuanyi coupled Ifeanyi Ossai and Peter Mbah.
Of course, Enugu North Senatorial Zone has an array of brilliant men who could pair with Barr. Mbah, Ifeanyi Ossai is definitely one of them. An Alpha brain, Ossai sits in Nsukka academic Hall of Fame as one of the few persons, who completed his WAEC with nine Alphas, a rare achievement by any standard. Nine Alphas! It gives me goose-pumps to imagine the extra-ordinary capabilities of someone who can deliver such a feat.
Read also Enugu East Dinma Forum Holds A Mega Rally For Peter Obi, Urges Citizens To Remain Obedient And Useful 
So, the choice of Ifeanyi Ossai is a huge gain for Nsukka Zone. He is one of several Nsukka men and women, who can match Ndubuisi Mbah's shinning intellect. With Peter Mbah, Nsukka Zone has no choice but to put their best foot forward. Barr. Mbah is way too intelligent to be yoked with a less confident person. But more than that, we have seen, especially in recent history that the Governor and his Deputy do not always get along well. Long before Onyebuchi Chukwu was removed from office during the Administration of His Excellency Sullivan Chime, the former, including his LGA had already been barricaded from the dividends of the Administration. I don't know anybody from Nsukka Zone, who shares intellectual as well as emotional chemistry with Peter Mbah the way Ifeanyi Ossai does.
The other day somebody said: how can Deputy Governor come from Little Ezimo? Isn't it funny to hear someone say that? Well, how little is Ezimo? The first time I sighted former President Olusegun Obasanjo was when he visited Little Ezimo; Hon. Chinedu Onu, one of the leading entrepreneurs in the South-East, is from Little Ezimo. As a boy in my village, the most popular medical doctor in my community was Dr Nwa Ossai (I confess I don't know his full name even today). Young and freshly-minted from the University, he ran his private hospital like a charity organisation. Dr Nwa Ossai is not only from Little Ezimo, but he is also a blood relation of Ifeanyi Ossai.
And what about Ifeanyi Ossai himself? Definitely one of the most community-minded person I have ever encountered. Long before the drum started beating for PDP primary election, Ossai led a fund-raising campaign to build in Ezimo what is potentially one of the biggest churches in Nsukka Zone. The project is on-going now. Marvelled by his demonstration of public-spirit, some old women of Ezimo assembled in May last year to pronounce blessings on Ifeanyi Ossai. They laid their hands on him in earnest prayer. Was it not Latin that says Vox Populi, Vox Dei (the voice of the people is the voice of God)? The honour that is cascading on Ifeanyi Ossai today is destiny at play. May it never be said that I came between a man and his destiny!
Indeed Tomorrow is Here. God bless Mbah/Ossai, men of bold ideas!
God bless Coal City State.