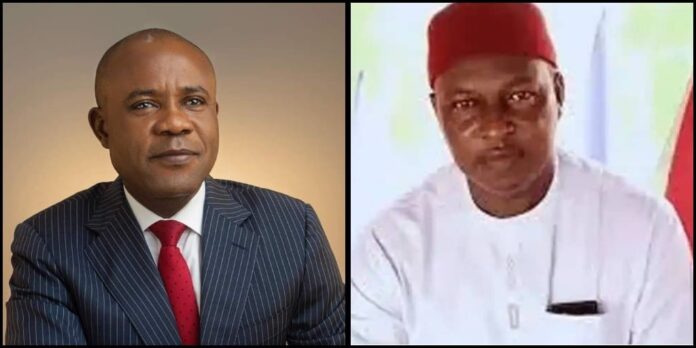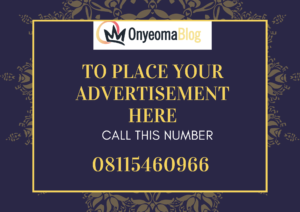 Dr Hyginus Eze
The biggest challenge facing Nigeria today is joblessness. The problem became acute from 2015 because of the kill-and-dry posture of Buhari Government. It was estimated that about 80 billion US dollars took flight from the Nigeria economy as soon as Buhari took over the driving seat. Reason: investor confidence was down to zero.
Unemployment rate is now estimated at 33% and nudging dangerously towards 40% in Nigeria. As a country, we are drifting towards chaos but many of us have not realised it.
Enugu State is described as a civil service State because the bulk of the population are salary earners. It is not a production economy; most of the businesses are at a subsistence level – just to keep the families going; agriculture is powered by the crudest implements. Such a State would necessarily have a high poverty head count.
It is not about Ugwuanyi, who is in charge at the moment, it is about the history of Enugu politics; it is not even about the PDP.
Truth be told, from Senator Chimaroke Nnamani through Sullivan Chime to Ifeanyi Ugwuanyi, we have not had an entrepreneur, we have always had career politicians. The consequence is here with us. It is not their fault that they cannot create enough jobs, they are not wired with the capacity to do so.
Read also ENUGU 2023: Foundation Organises Medical Outreach For Thousands Of People, Woos Votes For Mbah
Anambra State had an uglier picture in respect of unemployment until Peter Obi emerged. He led Anambra State for eight years on the platform of APGA; Obiano did likewise in the same party. Today, Peter Obi is a national sensation, while Obiano is fast declining into oblivion. The same party but different capabilities: Mr Obi is an entrepreneur; Obiano, a banker, is much less so.
As Enugu people, we are at a crossroads. The day of decision is close at hand, just three days away. There are two frontline contenders for our PVCs: Dr Peter Ndubuisi Mbah and Barr. Chijioke Edoga. Mbah is an entrepreneur, Edoga is a lawyer and career politician.
At the moment, Peter Mbah is managing a total staff strength of about twenty thousand, Edoga does not even own a kiosk and has never managed any. Would you expect him to create wealth and produce jobs? How? He simply does not have the know-how. It is not his fault; his training is different.
Apart from conventional degrees: first and second, Dr Mbah has been to Lagos Business School and to IESE in Spain and to Oxford and has many other certifications, all the while developing his business and entrepreneurial capabilities. I was in Lagos Business School in Nov/Dec last year, and in Oxford in September 2019, and I can see in my mind's eye the rigour of training Dr Mbah has passed through. What was Chijioke Edoga doing all those while? He was pursuing politics as a career.
I can compare Mr Peter Obi and Dr Ndubuisi Mbah, in terms of capacity, but not Mbah and Edoga. No, please! No!
I am primarily a university teacher. The number of graduates our universities splash on the street every year is mind-boggling. Sadly, seven years or more after graduation, many of them are still clutching their CVs as veteran job applicants. Most of the terrorists, bandits and kidnappers that cause panic on our highways are graduates without jobs. This is the time for an Entrepreneur-Governor!
How long are we gonna be recycling career politicians, and still be holding out hope for social and economic transformation? It won't work.
What is political party? Nothing but a midwife. The function of the midwife is to help bring the baby to the world; he or she does not own the baby. Many of us ascribe a lot of emotions to party and condemn Dr Mbah because of PDP. How many of us would like to be condemned because of the waywardness of our mother or father? Edoga lost in PDP and crossed over to LP, has that made him a different person? What if Dr Mbah were the one in LP? Is it about party or the capacity of the individual?
By 1992, Dr Mbah already had a house in Lagos, yet Edoga's propaganda machine has made it look like Mbah began his life as a politician. Folks, let's shine our eyes; we are tired of poverty orchestrated by career politicians.
Until Peter Mbah emerged, a lot of us had no idea that Enugu State has three Oil Fields lying unexplored, yet Edoga has sat on Enugu State Exco Council as Commissioner for Environment for seven years; until Mbah emerged, many of us had no idea that Enugu State is blessed with abundant mineral resources such as glass sands, clay minerals, alums, gypsum, coal, ironstone, limestone, yet someone has been sitting dormant as Commissioner for Environment.
Just a moment ago at PAA, UNN Peter Mbah explained that Enugu State currently has 58% poverty head count, and showed how it can be reversed. The man came prepared.
The choice is yours.
God bless Enugu State!
God bless Mbah/Ossai 2023 Project!
Dr Hyginus Eze