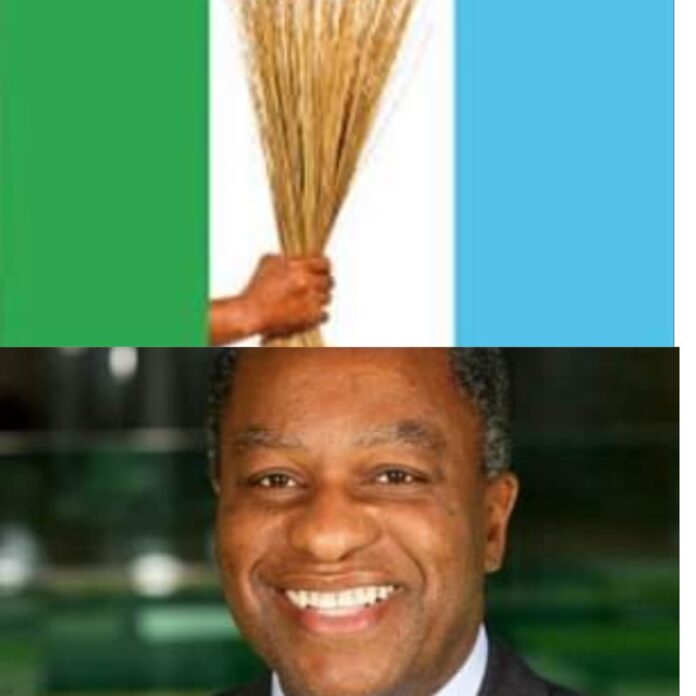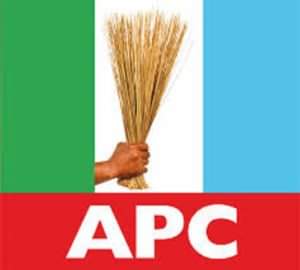 Issues arising from the just concluded Ward congresses of the ruling All Progressives Congress APC in Enugu State has taken another dimension which has Fallen heavily on the Minister of Foreign Affairs, Geoffrey Onyeàmà.
Recall that, Series of reports have come against the Minister in recent times over his activities in the Party which some have questioned his actual intention in the Party.
The Leadership of the APC Leaders Forum has come out to lambast the Minister over what they called, attempts to hijack the result sheets of the just concluded Ward congresses in Partnership with Sen Ken Nnamani.
"The group questioned why the Minister would try doing such with Sen Ken Nnamani who they described as failure over aged grand Father, who despite doing that with Ugochukwu Agballa in 2007, failed woefully as Sullivan Chime still won his election with the mandate of the people.
The group said that their Attention was drawn to the failed moves made by the Hon Minister of Foreign Affairs, Geoffrey Onyeàmà and Sen Ken Nnamani to hijack the result sheets of APC Enugu Wards during the just concluded Ward congresses of the Party"
Read https://onyeomablog.com/former-president-yaraduas-son-in-prison-for-allegedly-killing-four-persons/
"It is very shameful that such a disdainful act against humanity was perpetrated by octogenarians who should be guiding young persons to GROW with great integrity"
"We are aware of How Sen Ken Nnamani failed woefully to do that in 2011, when the then President Olusegun Obasanjo hijacked the results of the election and gave it to Ugochukwu Agballa, which later could not hold Water"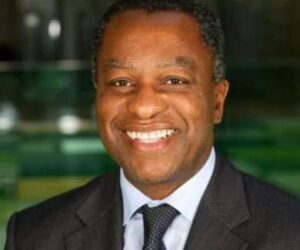 "We are very much aware about other anti Party activities of the Minister and Sen Ken Nnamani since their acceptance into the Party, which has culminated into Electoral failures of the Party in Enugu State since 2015"
"We cannot allow that to Happen again as, we will go for an eye for eye and bone for bone, if the Minister and Sen Ken Nnamani did not retrace their step, because, they have never made any meaningful contribution to the party apart from sponsoring disharmony"
The Group also flawed the Hon Minister of Foreign Affairs, telling him to bury his head in shame for working with Enugu PDP led Government to stampede APC with uncountable benefits which he has garnered so far.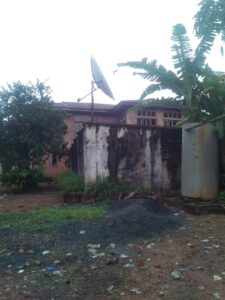 They however gave him 21 days automatum to retrace his steps or else they will expose him"
"We are aware that the honorable Minister of foreign Affairs has been hobnobbing with the Enugu PDP Leadership through the Governor"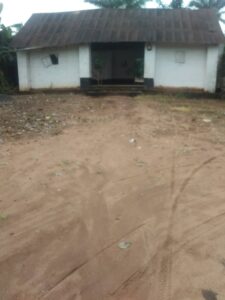 "Is it not surprising that the Minister who worked for 35 years could not renovate his father's home but, could build a mansion for himself within 3 years of being appointed as a Minister, "
"He is a fantastically corrupt Nigerian and a betrayal, who can not be trusted with a public Office any more"
"We are aware that, part of the agreement he reached with Enugu PDP Government was the construction of the road leading to his house in Eke udi"
"Geoffrey Onyeàmà if he did not change his ways within the next 21 days, would be exposed because, we cannot allow him to malign the name of Party he has not contributed any meaningful thing to grow"
The APC Leaders Forum also went further to warn some of the Party Stalwarts to desist from malign unfounded comments especially, those with questionable Characters as that could also lead an exposure of their own evil deeds.
"We urge all our Stalwarts to mind what they say, where they it and How they say it"
"They should be aware that a pot does not have the moral RIGHTS to call kettle black because, they are the problem of the Party"
"People like Benji ECHE, should be aware that in APC, there is no provision for aspirants because once you fail in a Primary election, you become just a member"
"He should read the constitution of the Party or ask his PDP cronies to buy one for him"
"He should be aware that, Before he entered the Party, he has allegations of epoch corruption leveled against him as a Board member of ENSUBEB, which he is yet to Clear"
"He should do that first before commenting carelessly about Enugu APC"