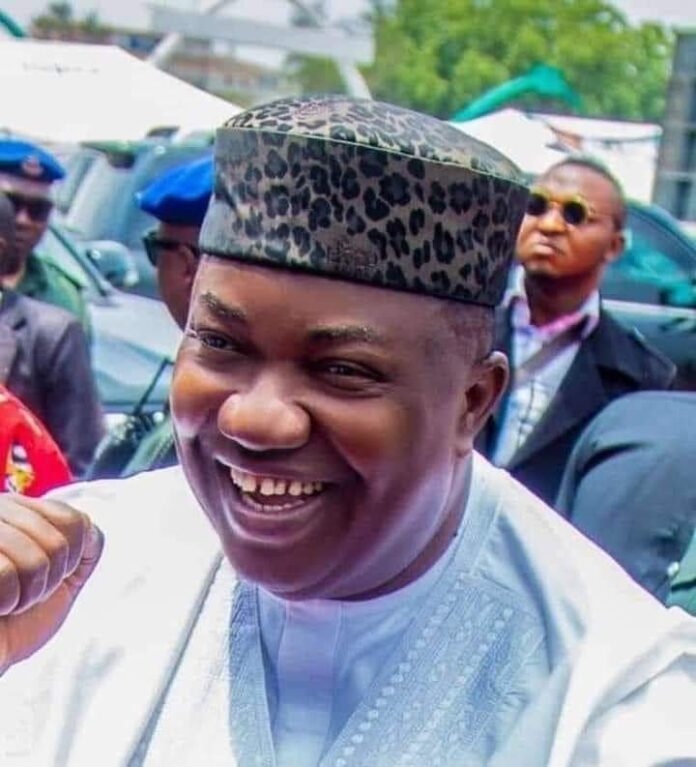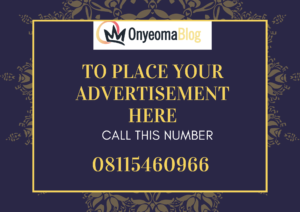 What happened at that event, which recently took place at the Adada Hall within the premises of Nsukka local government council, when the town unions in Enugu North Senatorial Zone met and after extensive deliberations passed a vote of confidence, as well as endorsed the candidature of Peter Mbah and his running mate, Ifeanyi Ossai, was phenomenal as it was very historic and symbolic.
While the news of the event and the various personalities that graced it, as well as what they said are already in the public domain, it is most worthy to note that after some of what Governor Ifeanyi Ugwuanyi has done for the zone were enumerated, people were left in awe.
It just became too obvious that what is playing out, where the governor is being villified, is nothing but bad politics on the part of some of our people, in being wrongfully instigated against a man who had clearly done so much for not just his own people, but that of the entirety of Enugu state.
And while I do not stop anyone, in line with our most cherished democratic freedom, from nursing whatever political sympathy they may wish, I take strong exception to this open ingratitude, which is unfair to man and God who has made it all possible for us through our son, the governor.
This is beyond politics. This is not just right. This is as bad as it is demotivating. And it is as demotivating as it is definitely discouraging to those who would want to stake out their heads in the future, for our people.
It is understandable that in politics, just like in warfare, all may be fair that enable victory. However, there are clear lines to be respected, of which violation is frowned upon, in their perceived unconventionality.
To say that people will not be sensitive to the aftermath of a primary election like the one PDP had in Enugu would amount to being insensitive and out of touch with reality. This is most especially considering the sentiments and all the emotions that were invested in it, of which this writer had his own fair share.
Read also Barr. Ifeanyi Ossai, The Man, His Journey, His Victories by Hyginus Eze
And to also believe everyone would be so easily placated with the outcome, especially when that was unfavorable, would also amount to a naive reading of things. As such, there were bound to be lingered feelings of disappointments and all that. After all, it's only just natural to feel so on not getting what one had most fervently hoped for.
But, for some of our people to be so sucked into this post primary vortex, which clearly was instigated, to the extent of completely divorcing objectivity and fairness, in looking at things that were and existed before the election, is just too unfortunate.
Most of us, including Governor Ifeanyi Ugwuanyi, want good for our place. Many, especially those in the positions to do so, have been doing their utmost to making this be. But a few there still is, while posturing for this, are rather out to accomplish different things altogether, being driven by some narrow interests and agenda, packaged and smuggled into the broader stream.
So, even if for a moment someone may not like Governor Ugwuanyi's politics, which honestly I am yet to see anything politically unusual about, must people deny him his due credit in what he has done for good, to change the situation of things for us, just to play the bad politics of the day against him?
The unfiltered fact is, there are truly so many things governor Ifeanyi Ugwuanyi did and is still doing that are directly and indirectly impacting positively, nearly on everyone from our Enugu North. If it is not roads, it is schools, at different levels, or jobs and appointments. I usually don't mention them because they are provocatively too many!
Now, some would deliberately go out there to malign him, while peddling the accusatory narrative that "he did nothing for us!" While he couldn't have done everything there is to be done for Enugu North, as no one or government could, he certainly did so much to acknowledge, appreciate, and be grateful for.
Just cast aside politics, especially the current foul type displacing our age old decency, and take a look again. The truth is that most of our young people on social media that have appropriated and have continued to give traction to this, for example, didn't really know what the situation was before Ugwuanyi's intervention.
Specifically speaking, many don't know anything about the terrible state of the Opi Nsukka road, and the extensive work done to change things and bring it up to this sleek level. I know this because when last I posted the deep excavations done, the deepest trenches anyone had ever dug anywhere in Nsukka land, just to find the needed gradient to channel water uphill, to flow out and into the natural waterways of the town, many were genuinely asking where that was.
The other day, my brother and immediate neighbour in the village, Marious Agbo, who lives and does his business in Bida, Niger State, close to the Federal Polytechnic, told me he was sure our people were yet to fully understand the imports of what had happened to them, in the siting of a Federal Polytechnic in Ohodo. He had reeled out what Bida was, made possible by the singular location of that school.
He had excitedly concluded with a real prospect of his imminent relocation. What he went in search of in far away Bida, was now close home, where he would not only do his business in safety and less cost, especially after remembering how he was nearly mobbed like the late Deborah Samuel, by similarly driven fanatics, a few years ago in the campus of Bida Poly, but also be a landlord and most affordably send his children to school.
My brother genuinely roused my deepest reflections. And I thought of what Nsukka would have been without the University of Nigeria, sited by the late sage, Zik, and what now it is, with it. Honestly, I doubt if we truly grasp the full developmental implications and the eternal milestones of some of Governor Ifeanyi Ugwuanyi's projects in and around our place, like this polytechnic and the medical sciences school, Igboano.
The Federal Polytechnic Ohodo, in aiding our local economy's firing up; in upgrading the soft and hard social infrastructures of my hitherto backward community, is a practical demonstration of his many indelible imprints, in the ways we will soon be like Idah, Afikpo and Oko, in Kogi, Ebonyi and Anambra states, respectively. These were where our parents had sold all they had to send our brothers and sisters to school. Thankfully, we will not have to do that as parents.
Finally, while it is expected that Ifeanyi Ugwuanyi, as a person, politician or governor, will not definitely please everybody, or be liked by all, including some among his kinsmen, as no one ever is, everyone should acknowledge his little contributions, as our brother and son, towards making his place better. But should we choose to allow politics becloud our objectivity, we will definitely surrender ourselves to posterity, where time and history, in situating us all appropriately, in the immortal words of the great Zik, will vindicate the just.