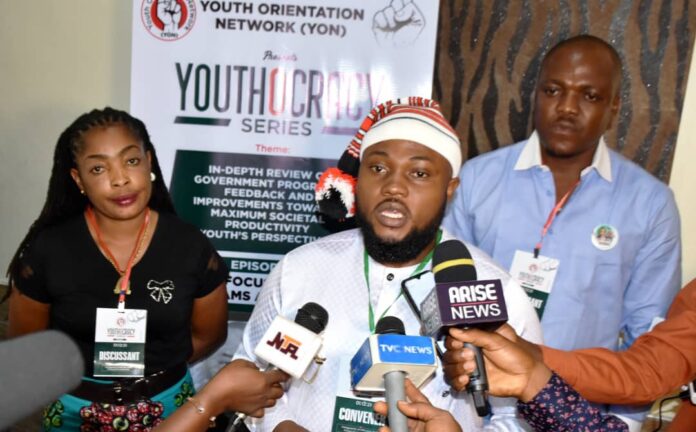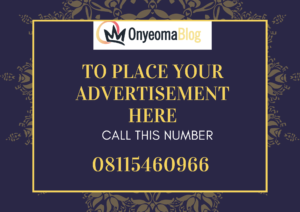 In-depth Review Of Government Programs, Feedback And Improvements Towards Maximum Societal Productivity – Youths Perspectives. A special focus on Enugu SME Centre programs and Initiatives.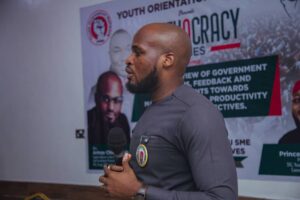 The Youth Orientation Network, on 1st December, 2021 At Enugu Hall, Oakland Hotel, held episode 1 of a program termed 'Youthocracy Series', a platform to discuss and analyse the works of Government through her Parastatals and make necessary recommendations. It is a platform to checkmate the activities of the youths in government so as to know if they are living up to the expectations or they are failing the youth constituency.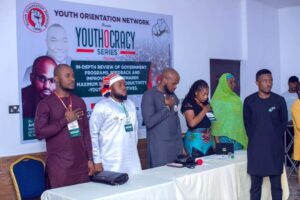 The Convener of Youthocracy Program, Comr. Ugwu Prince-Will while briefing the press, said that the program is more of a security eyes on the government especially the youths that got elevated into government positions, to know how they are changing the narratives before they become a curse to the youth constituency.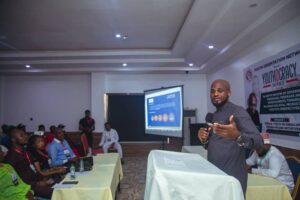 Speaking on the Enugu SME programs and initiative, Hon. Arinze Chilo-Offiah, DG, Enugu SME Center and SPA to the Governor on SME Development and Investment Promotion said "Enugu SME programs in the last 2 years has reached out to over 40,000 people."
Read also Court Orders Police To Pay N15m Damage For Detaining  Seven Boko Haram Suspect.
"At about 40,000 people including the youths have benefited from the program through training of small and medium business enterprises, Entrepreneurship, zero interest human capital development loans & grants, access to jobs, rural community enlightenment, Agric interventions and tech skills", assuring that more will still benefit in subsequent programs.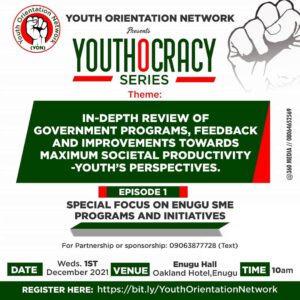 The Youths of Enugu were made to understand the importance of making good use of the positions they occupy in government today, to pave way for more opportunities to hold more positions tomorrow.
Attendees of the occasion are 255 delegates from 51 Youths, students and  Civil Society Organizations operating in the state.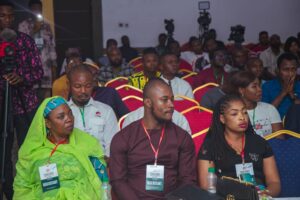 The Convener revealed to us that the event has come to stay and it will run in episodes for many months to come.
God bless the youths of Enugu State