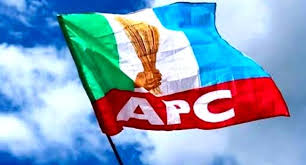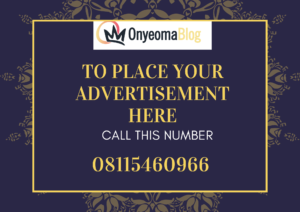 The Chairman of the Mainstream Chapter of the All Progressives Congress APC in Enugu State, comrade Ac Ude has tagged Barr Ugochukwu Agballa "an infinitesimal mountebank" over his comment on nullifying the forth coming Local Government elections in Enugu State.
Recall that Barr Ugochukwu Agballa who was given a certificate of return by the national Leadership of the Party but Yet to be inaugurated had on Friday, threatened to use court cases to nullify the February 23rd Local Government election in the state, with claims that, genuine members of the party, were disqualified by ENSIEC.
The above statement did not go down well with the Mainstream Chapter of the Party, who are Yet to forgive him, for using thugs to disrupt their campaign kickoff that was scheduled to take place on the 17th of February, 2022, especially, the candidates .
The party's candidates who spoke to newsmen, alleged that, they were barricaded from entering the party's Secretariat at 126 Park Avenue GRA Enugu by fierce looking thugs, when barr Ugochukwu Agballa and cohorts got wind of the meeting.
In a statement made by coordinator of the Local Government Chairmanship Candidates of the Mainstream Chapter of the All Progressives Congress APC in Enugu State, Hon Victor Nwankwo and sent to newsmen on Sunday, he Stated that, Barr Ugochukwu Agballa has perfected the plans of his paymasters, who are his PDP brothers of disrupting the chances of the Party during the election by, delaying Ensiec's approval of their list if after holding their primaries on December 14th, 2022.
He Stated that, for such a dubious character like him to have uttered such a statement in the First place shows that, he has lost his sense of morals and has refused to accept the truth.
Read also Adamawa Govt. Moves To Block Sale, Transport Of Cows To Lagos, Others 
He also refuted claims by barr Ugochukwu Agballa that Dr Ben Nwoye was suspended saying that, he is just a toothless bulldog.
According to comrade Ude"
"Barr Ugochukwu Agballa is just a noise maker playing the script of his paymasters "
"There was never a time that Dr Ben Nwoye was suspended by the National or any organ of the party in Enugu State .
" He should be aware that, his membership is still seriously under litigation in Court"
"In essence, he is not even a Member of our party."
" He is claiming to have a certificate of return issued to him by the National headquarters of our party, when it was clear that, there was no legal Congress that produced him"
"All those Claims and Contexts are still very well under litigation and the National leadership of our party, haven't sworn in any person, within the time of this primary,"
"So, Barr Ugochukwu Agballa was not yet a registered member of the party and nobody so far, has been sworn in any of the state Chapters of our party neither, have they even took an oath of office in any of the state Chapter."
"Barr Ugochukwu Agballa should stop claiming the office of the state Chairman in Enugu state and focus on getting authentic Party membership."
"All these were what Ensiec in their own wisdom, took into considerations before releasing the list of qualified persons that were duly nominated by the caretaker committee state chairman and his Executives across the 260 wards in the State after their primary election that were equally, within the appropriate time stipulated by Ensiec guidelines"
"Barr Ugochukwu Agballa has played well into the gallery and the game plan of his pay masters in PDP, which was to destabilize APC"
"so, if he actually made such ludicrous statement, know it that, he is not even a member of APC and he doesn't have the Authority to do anything for APC Enugu state Chapter"
"He should sit down and know that, APC is not a rehabilitation Center."
"If he is having his comfort Zone in PDP as the person that has been wining elections as he claims, let him go to his ward and his Polling Unit, to deliver APC's candidate there"
"He should go and deliver APC candidate in UDI and stop playing into the gallery and stop claiming what he is not."
"Dr Ben Nwoye in the other hand was never and is not suspended in any way."