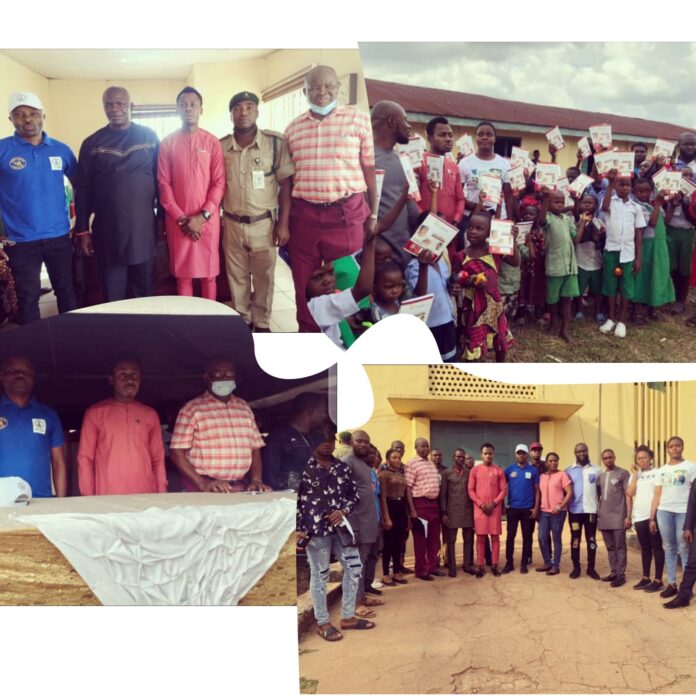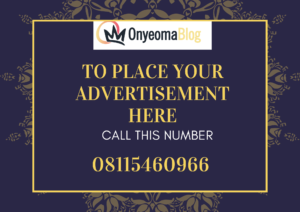 As Gov Ugwuanyi's Aide celebrates Birthday with the In-mates,donates writing materials to schools.
It was a solemn moment at the Nigeria Correctional Center, Enugu, as over one thousand In-mates gathered for a lecture on drug abuse,its effect,other crimes and social vices.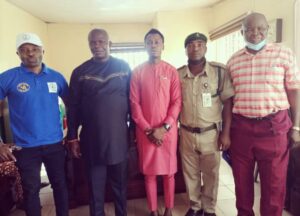 The Lecture was organized by the Nigeria Police Force through, the Police Campaign Against Cultism and Other Vices (POCACOV)to commemorate the Birthday Celebration of one of her Ambassadors Monday Diamond Ani,who is the Special Assistant to the Governor of Enugu State on Culture and Tourism.
The Lecture centered on the current dreaded drug called methamphetamine otherwise known as Mkpulu-Mmiri.
Read also Anthony Joshua Falls Back to 5th In WBA Rankings
The event had in attendance the Hon Commissioner for Health Enugu State Dr Obi N who was represented by Pharmacist Kashmir Odoh, Commander National Drug Law Enforcement Agency Enugu Command Mr Anietie Bassey Idim, Commandant Nigeria Correctional Service Mr Nicolas Obiakor, represented by Deputy Controller FC Madumere and National Coordinator of POCACOV CSP Ebere Amaraizu.
The guest speakers who spoke on the negative effects of drug abuse and crime related actions advised the in-mates to shun drug abuse and also stay away from crime so as to contribute towards the development of our nation,they also spoke to them on hope alive, making them understand that no condition is permanent,for God will handle their cases accordingly.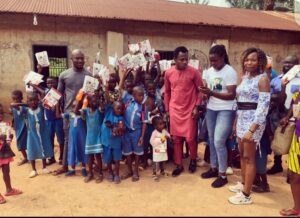 Meanwhile, the celebrant Monday Diamond Ani while making his opening remarks advised the in-mates on the need to look unto God in all they do,he also, advised them that freedom could be achieved by one being very careful in the society and staying away from crime no matter the pressure for quick wealth or for pleasure.
Hon Monday Diamond Ani through his NGO Monday Diamond Foundation earlier distributed Writing Materials with School Feeding to Ezuboke Primary School,Union Primary School and St Augustine Primary School respectively in Nkerefi.
In honour of the Executive Governor of Enugu State,on what he termed Governor Ugwuanyi Education Promotion Initiative (GEPI), Odoziobodo as he popularly called said he is very appreciative of his boss and mentor Rt Hon Dr Ifeanyi Ugwuanyi, for the opportunity he provided to him to serve in his administration as his Special Assistant on Culture and Tourism,also remarked that his source of joy is Humanitarian Services.