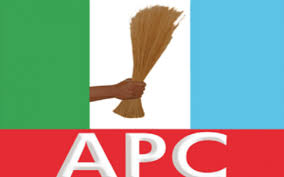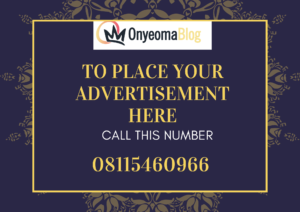 In what appears to be a welcomed development for the members of the All Progressives Congress APC in Enugu State led by the out going caretaker Committee chairman, Dr Ben Nwoye, a federal high court presiding in Abuja has ordered for an accelerated hearing over suit, challenging the acceptance of Barr Ugochukwu Agballa as the Chairman of APC in Enugu State.
The presiding Judge after receiving comments from the counsel representing all the parties involved, gave 21 days for them to put in their documents and have them adopted.
The plaintiffs, who are some aggrieved members of the Party, had approached the court, to seek for the nullification of any attempt to recognise Barr Ugochukwu Agballa as the state Chairman of the Party in Enugu as he was not a member of the Party when the Congress processes started and thus, Not qualified to hold any elected position in the Party which has to do with the 2021 Congresses of the Party .
Our correspondent gathered that, The presiding Judge, in the court 8 section of the court, also fumed at the appearance of a certain Fake lawyer by name, Tochukwu M Ozioko, who came to impersonate as the counsel representing the 1st defendant, Dr Ben Nwoye as against Chidi Odoh, his main counsel from assurance solicitors.
Read also https://onyeomablog.com/2023-apc-uk-calls-for-postponement-of-feb-26-national-convention/
Such act was seen by the court as an affront and "intentional display of fraud".
The Judge warned the said lawyer against any subsequent display of unprofessional conduct as such could make him authorise the court registrar to write to the Nigerian Barr Association for a withdrawal of his practicing licence and be debarred .
Further Reports by our correspondents has it that, The court also assured that, provided there are proven illegality in the processes that led to the emergence of Barr Ugochukwu Agballa, that all the exercises would be in vain, even if he is sworn million times.
The October 16 th, 2022 State congress of the ruling All Progressives Congress APC across the nation has been a mayhem on the Party as almost all the state produced 2 chairmen but the decision of the Party to recognise the validity of the Congress without allowing the reconciliation process to go well, could attract further attacks nationwide by her disgruntled members;especially in Enugu state where there seems to be a heavy animosity and acrimony.