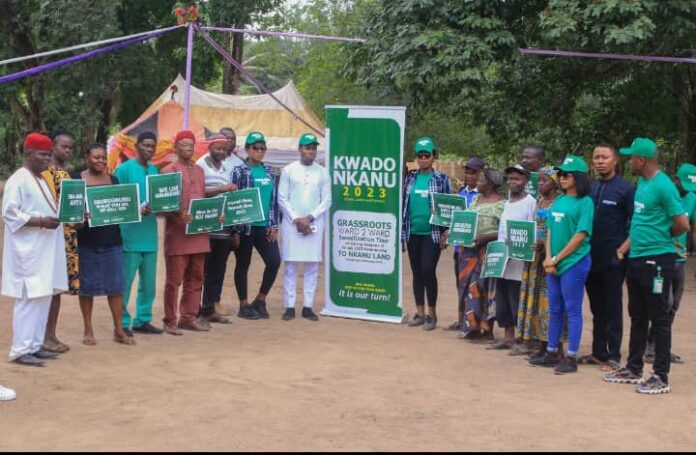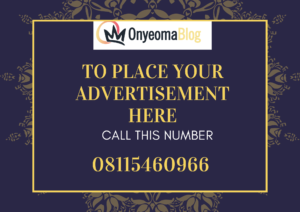 The Influential Nkanu Youth Leader and the Convener of The South East Debate 2021 and KWADO NKANU 2023 Hon Monday Diamond Ani has hit back at critics who recently vent verbal attacks and condemnations on the highly valued and respectable persons in Enugu East Senatorial Zone who expressed Governorship interest and purchased nomination forms to run for the Governor of Enugu State.
In his press statement, Monday Diamond Ani who is popularly called Odoziobodo expressed disappoinment on why some people have jettisoned their jurisdictional responsibilities and concentrate on unnecessary attacks and vituperations on the good people of Enugu East Senatorial Zone whose turn is ripe to produce the next Governor of Enugu State.
According to Monday Diamond Ani; the reasons so many persons from Enugu East Senatorial Zone purchased Gubernatorial forms of the People's Democratic Party (PDP)to run for Governorship are;
It is the turn of my people (Enugu East Senatorial Zone) to produce the next Governor of Enugu State and that is why so many people are purchasing the form to run for it just like the Agbaja Clan in Enugu West Senatorial Zone where over Ten Aspirants have purchased forms to run for Senate because it is the turn of Agbaja People of Enugu West Senatorial Zone to produce the next Senator of the Zone.
Read also FG Can Not Pay ASUU N200bn At Once, Strike Will Not Produce Money, Says Education Minister, Nwajiuba 
Another reason the Enugu East Senatorial Zone is recording more Aspirants is because there are many competent and more qualified persons in the Zone,and therefore,any one who is not from the Enugu East Zone running for Governor of Enugu State should be ready to accept the outcome of defeat in the primaries and support the one who would emerge victoriously from Enugu East Senatorial Zone because Enugu State can not afford to be thrown into political chaos and electoral crises.
Monday Diamond Ani further stated that once the People's Democratic Party (PDP) nominates her candidate,someone who is very reserved,youth and people friendly,a good human resource manager like Gov Ugwuanyi,and also very accessible from the Enugu East Zone, other aspirants from the same Zone would immediately support the person for the General Election and his subsequent emergence.
Off course,APC and APGA have already zoned their Governorship tickets to Enugu East Senatorial Zone. PDP cannever derail from the track for the sake of equity, justice and fairness and for the continuous maintenance of Peace,Unity and Progress of Enugu State.
He further appealed to the people of other Senatorial Zone especially the youths and the eligible voters to support the KWADO NKANU 2023 project so that the legacies of the elderstatesmen of Enugu State would not be destroyed by anyone's ambition.