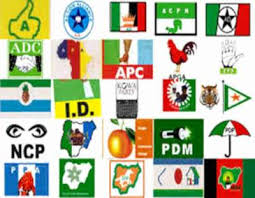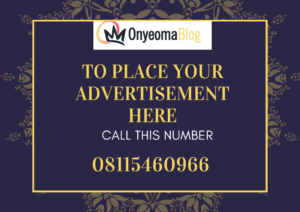 Coalition of Enugu State Political Party Youth Leaders (CESPPYL), an association of all the registered Political Party Youth Leaders in Enugu State with its sole aim of working together in synergy for a peaceful and issue based campaign ahead of the 2023 general election in the State devoid of violence or destruction of any kind.
Speaking to newsmen in Enugu, the Chairman of the group, Gabriel Uchenna flanked by other Youth Leaders from other Political Parties congratulated the flag bearers of various Political Parties in the State and noted that, though primaries of the various Political Party in the State are rancour free, which he said were in line with the global standard of a civilised democracy. He equally congratulated various Political Actors especially the various Party leaderships for their peaceful conduct before, during and after their various Party Primaries, adjudged by many as absolutely free compared to some other States where violence were reported.
Read also Nkerefi In Enugu State Is Achieving Gentle And Steady Development — Ije Awele Movement 
The Chairman who is also the Youth Leader of the African Democratic Congress (ADC) stated that the coalition is of the view that Political Parties flag bearers for various positions should go about their general campaign minding their utterances to avoid unnecessary tensions before, during and after the general elections in the State. The coalition advised Candidates seeking elective position at various levels in the forthcoming 2023 election to streamline their campaign to be issue based and avoid propaganda and campaign of calumny against their perceived competitors.
On his part, the Secretary of the Coalition and Youth Leader of the Action Alliance (AA) Comr. Reality Okey Cosmas advise voters to be careful not to sell their vote. He noted that selling their vote for any amount means trading their conscience for money which will surely come back to hurt them tomorrow. The Secretary who is also the Convener of *Youth Coalition of Egalitarian Soceity* advise supporters of various candidates to conduct themselves in an ideal manner in order not to sabotage the chances of their candidate, and assure the people of Enugu State that the coalition will do everything possible to ensure a rancour free and issue based campaign in the State.
The coalition noted that they are working on other concepts to educate the candidates and sensitise the voters to ensure that 2023 election in Enugu State will be adjudged the best.
Also present at the time of this Communique are Youth Leaders of AAC, ACCORD, ADP, APC, APGA, APM, LP, NNPP, NRM, PDP, SDP, YPP, ZLP and others.